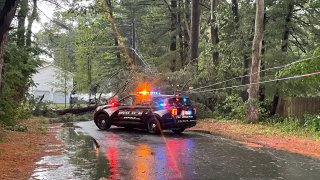 Several towns across the state are cleaning up after severe storms moved through northern Connecticut on Tuesday night.
The town of Norfolk is experiencing multiple incidents, including on Route 44, which was closed near the town center.
It appears as though trees were down in the road and wires were burning.
In Enfield, police responded to the area of Bailey and Broderick roads for a tree that came down across wires.
A tree also fell across the road on Debbie Lane.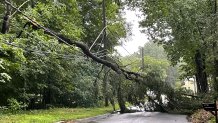 Tolland fire officials said they responded to numerous calls for trees and wires down in town.
Part of Old Stafford Road and Robbie Road were closed.