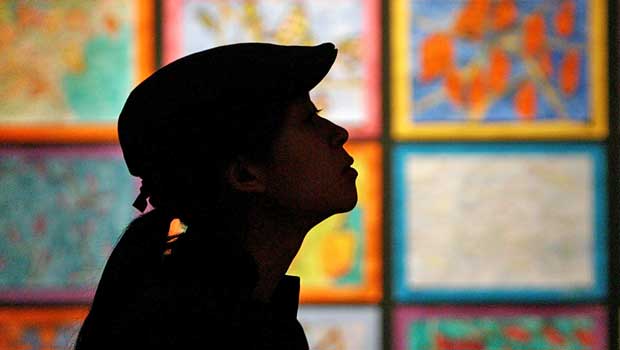 Looking for some weekend fun? Grab the kids and head to the Mystic Outdoor Art Festival, happening this Saturday from 10 a.m. to 6 p.m. and Sunday from 10 a.m. to 5 p.m. Admission is free will take place in downtown Mystic.
The art festival will feature more than 300 artists and crafters.
There will also be a Young Arts Exhibition that will display works by local students. If you're interested in watercolors, oils, photography, pastels, acrylics and sculptures, the Mystic Outdoor Art Festival is the place to be.
Bring the kids to the Children's Art Park to create art of their own!
The Children's Art Park offers entertainment, games and hands-on activities. Head on over to the Mystic River Park for face painting, fish prints, bean bag toss and other activities.
New to the festival this year, Michaels Arts and Crafts will feature a mobile crafting center in an 18-wheeler! The mobile craft center will offer tons of crafting opportunities throughout the weekend. The 18-wheeler will be located in the Chelsea Groton Bank parking lot.
The first ever Mystic Outdoor Art Festival "Street Painting Parade" will be held Saturday 10 a.m. to 3 p.m.
Go to the Mystic Art Center to watch artists painting street squares and vote for your favorite. There will also be children's chalk art available free of charge.
Groton Town Police are issuing a temporary no parking order and road closures for Saturday and Sunday in downtown Mystic because of the art festival.

The temporary no parking order will start at 4 a.m. on Saturday and end at 8 p.m. on Sunday on the following streets.

West Main Street, from the drawbridge to Bank Street
Water Street, from West Main Street to New London Road
High Street between New London Road and West Main Street
New London Road, between West Main and Latham streets
Bank Street
Cliff Street, west of Pearl Street
Edgecomb Street, extending a portion of the road west, from Burrows Street
Water Street will be closed to vehicular traffic, from West Main Street to the Steamboat Wharf parking lot.

Pearl Street will open to northbound traffic only.

Gravel Street will be open to southbound traffic only.

Heavy traffic conditions in and around the downtown Mystic section are expected. Be prepared for delays.
For more information about the Mystic Outdoor Art Festival, visit the Mystic Chamber of Commerce Web site or the Mystic Outdoor Art Festival's.