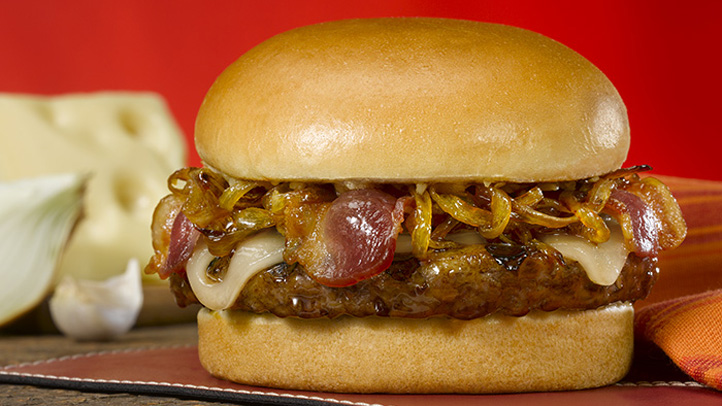 Today is national burger day, so there is your excuse to order out in case you needed one.

There are many, many places to enjoy a good burger in Connecticut, here are some of them.

If you find yourself in New Haven, head to Louis' Lunch, the birthplace of the American hamburger. They have been making burgers for 113 years, so you can't go wrong. Just don't ask for ketchup.

Louis' Lunch
263 Crown St , New Haven
203-562-5507

Ted's Restaurant serves up the world-famous steamed cheeseburger. The main location is in Meriden, but they have added a second restaurant in Cromwell. It's worth a trip to see how it's done and to enjoy the perfectly melted cheese.
Ted's Restaurant
1046 Broad Street, Meriden
203-237-6660

43 Berlin Road, or Route 372, Cromwell
860-635-8337

Plan B Burger B prides itself on its fresh beef burgers, but you can get just about any kind of burger you can imagine. The New Englander is made with lobster, smoke gouda, caramelized onion, lettuce, tomato and corn spread. There are several locations in the state:

Plan B Burger Bar
120 Hebron Ave., Glastonbury
860-430-9737

1638 Boston Post Road, Milford
203-713-8700

4 Railroad St., Simsbury
860-658-4474

230 Tresser Boulevard, Stamford
203-964-8353

138 Park Road, West Hartford
860-231-1199

Max Burger also serves up everything from a classic burger, to a gourmet chicken burger to a veggie burger.
Max Burger
124 LaSalle Road, West Hartford
860-232-3300

At the Counter, your burger will be just the way you want it because it is customized. Start by picking the type of burger you want. You can have beef, chicken, turkey or a vegan veggie burger. Put it on a bun or on top of greens. You have your choice of 12 different cheeses, 32 toppings and 23 sauces.
50 Memorial Road, West Hartford
860-236-8400
If you don't want to make all those choices, pick one of the two burgers of the month: the Red Eye Burger, with a fried egg, or the Knife and Fork Burger, topped with parmesan French fries.

While Louis' Lunch is a New Haven landmark, Shake Shack has been growing in popularity since opening in the fall. There are two locations in Connecticut.
986 Chapel Street, New Haven: 203-747-8483
1849 Post Road East, Westport: 203-682-6570

Jakes Wayback Burgers is a burger joint that has grown over its 23-year existence and it is has expanded all over the state.

Jakes Wayback Burgers
137 Prospect Hill Road, East Windsor: 860-758-7552
2380 Dixwell Avenue, Hamden, 203-891-7143

893 E. Main St, Meriden, 203-440-2445
4 Hendel Drive, Mystic: 860-535-3333

607 Main Ave, Norwalk: 203-956-5555
185 Boston Post Road, Orange, 203-891-8538

346 Cromwell Ave., Rocky Hill, 860-757-3300

324 Hope Street, Stamford, 203-961-9700

2850 Main St., Stratford, 203-908-3400

320 East Elm St., Torrington, 860-361-6624

1249 West Main St., Waterbury, 203-527-3546

450 South Main St., West Hartford, 860-561-5000

If you don't see something you like here, check out Five Guys Burgers and Fries, Red Robin, McDonald's or Burger King.
If your favorite is not listed, comment below to share it with others.
Viewer suggestions include:
Harry's Place at 104 Broadway in Colchester.