A potentially life-saving technology is costing Metro North big bucks to install, and a reputation for being on time.
Now the railroad may ask the Federal Railroad Administration (FRA) to relax requirements on installing something known as PTC, or Positive Train Control.
A week earlier Metro-North told NBC Connecticut Investigates it was on track to meet its milestones.
Sen. Richard Blumenthal is now giving the railroad grief for possibly missing its PTC deadline, but what may anger riders even more is that the railroad just reported its worst monthly on time figures in five years for its New Haven line, and says PTC work is partially to blame.
Sen. Blumenthal on Metro-North PTC Implementation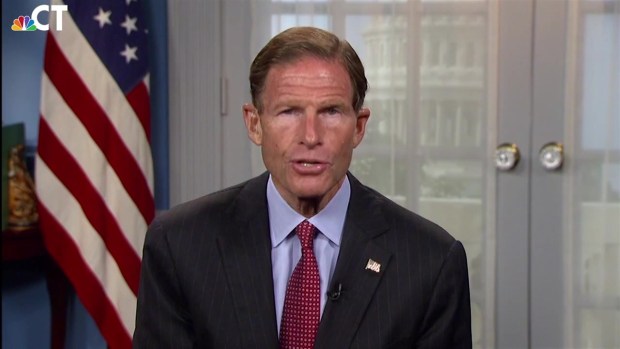 Metro-North says more than 14 percent of its trains were at least six minutes late over the month of June.
Railroad president Catherine Rinaldi told her board this is "…just not acceptable…we cannot go the way that we have gone on this summer. We have degraded our on time performance to a point where it is not fair to our customers."
Metro-North blames a portion of this on installation of new PTC equipment, something mandated by the FRA 10 years ago, with a deadline at the end of this year.
John Kesich, an operations vice president, explains that during off-peak times, three-quarters of Metro North's track capacity can be out of service due to work on its infrastructure and PTC.
And all this disruptive work may still not be enough to ensure Metro-North meets year-end federal milestones for PTC.
At its July monthly meeting PTC project manager Debbie Chin said the railroad may now as the Federal Railroad Administration for "substitute" criteria.
It would require Metro-North to have fewer miles of track with PTC being used and tested on a daily basis by year's end.
"It's a security blanket. It's like an insurance policy, and this is something that the FRA has pretty much endorsed. They're pushing us to consider submitting it," Chin explained.
Metro-North still believes it will meet the PTC milestones set by the FRA.
The railroad says easing the requirements will allow it to concentrate on other parts of the project.
However, Metro-North says it is not expected this will improve train arrival times, at least in the next few months.