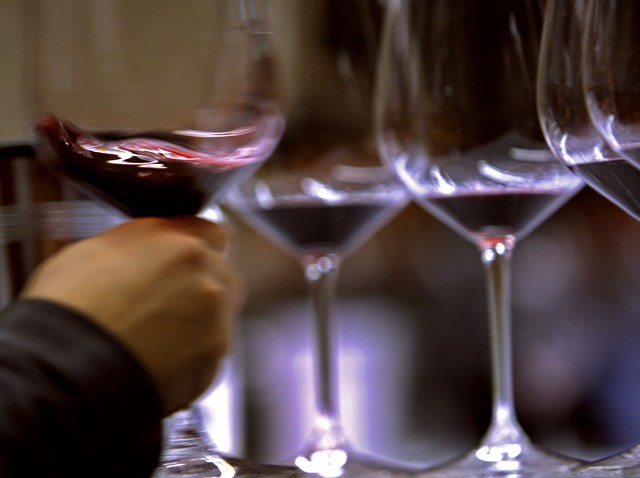 AGED TO PERFECTION: The Bushnell Center for the Performing Arts is hosting an evening filled with wine tonight -- more than two dozen generations of it. Sponsored by the World Affairs Council Connecticut, 26 Generations of Wine is a tasting with Alessi Antinori, whose family has been in the business for more than 600 years. For $100, you'll get to taste five Antinori wines, hear stories about wine (and the vineyard), and it's all followed by a cheese reception. Call 860-241-6118 for reservations. 6-7pm.
NO HEADLINE NEEDED: Head to the Stratford Library tonight for some "Quickies in the Stacks: Octoberfestering." Get your minds out of the gutter people, it's simply an evening filled with six original ten-minute plays. They're all written by SquareWrights, Stratford's company of local writers. 7:30pm.
FUNNY "HA-HA" FUNNY?: Ever wondered what really happened on the way to the Forum? Tonight's your night to find out. "A Funny Thing Happened on the Way to the Forum" is playing at the Goodspeed Opera House in East Haddam. Often called the funniest musical, "A Funny Thing," is Stephen Sondheim's show about an ancient Roman slave who schemes to gain his freedom by helping his master's son get the girl he desires. Filled with mixed identities, double entendres and puns (yes puns!) you're sure to be laughing all night long. Tickets are $53. Tonight's show is 7:30pm. And don't worry, the show runs through November 29.