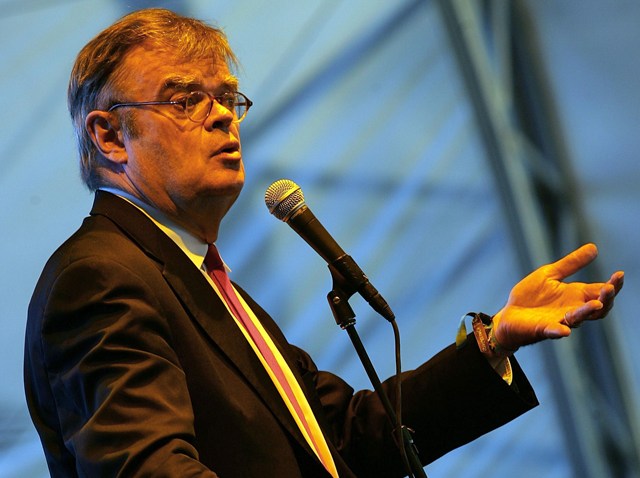 MOVIE MAGIC: All over your TV dial this week (yeah, we know, there aren't TV dials anymore) you're going to see classic horror movies. From Dracula and Frankenstein to the Shining and Nightmare on Elm Street. But if you're a true horror fan, you're going to want to set the DVR to record the flicks, then make your way to Case Memorial Library in Orange tonight. That's because Cortlandt Hull is presenting "Horrors at the Bijou," a visual history of classic movie thrillers and a display of movie props. It's your chance to see what goes into the flicks that deliver the frights. Pre-registration is politely requested. The presentation starts at 7 p.m.
DOWN HOME: For years, people have been tuning their radio dials (there we go again) to listen to Garrison' Keillor's A Prairie Home Companion program. the show is so popular, it even spawned a movie starring that troubled starlet Lindsay Lohan. Tonight, the radio show itself is moving to the big screen. Head to the Regal Cinemas Branford Stadium 12 or Rave Motion Pictures in Manchester to watch see all the skits, the stories, the music and much more live on the big screen HD. The show starts at 7:30 p.m.
GO ALL THE WAY: Get your minds out of the gutter people. This is a family show. We're talking about Monday Night Football, and heading out to watch all the action between the Giants and the Cowboys. If the NFC East rivalry match-up isn't good enough, you can watch the game, have some good food and drink some great beer all at the same time. Head to TD Homer's in Southington for the game, but get there early. From 4-6 p.m., you can enjoy $3 draft specials, $5 wine and $5 frozen drinks. The fun continues once the game starts. If the opening kick-off of the 2nd half is returned for a touchdown, your entire tab is on the house. That's something Cowboys and Giants can agree to root for.