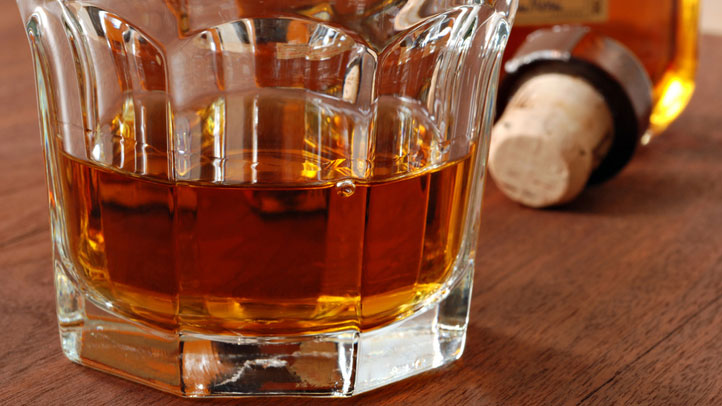 BRINGING KENTUCKY TO CONNECTICUT: Sure you've heard of wine dinners, and even beer dinners, but what about a bourbon dinner? Max's Oyster in Farmington bar is giving you just that tonight. The restaurant has an evening sure to please bourbon and food enthusiasts alike. The night starts with opening cocktail (we give you 3 tries to guess the main ingredient), then leads into a menu that includes Bourbon Brined Suckling Pig, Braised Ribs, Duck and Maker's Mark Wax Bourbon Balls (now that's intriguing). The dinner is $75 per person. 6:30pm.
WHO NEEDS BROTHERS?: He spent the summer touring the country with the legendary Allman Brothers Band. But now, Gregg Allman is leaving his family behind for a bit. Gregg Allman, co-founder of the Rock & Roll Hall of Fame band is making a stop in Connecticut this week. You can see the iconic singer, songwriter, keyboardist and guitarist tonight and tomorrow at the Ridgefield Playhouse. Tickets for the shows in Ridgefield are $90, and the both shows are 8pm. And if you can't make it out to the Playhouse, keep your eyes open for an Allman show later this week at the Warner Theatre in Torrington.
LADIES NIGHT: Hula Hanks Island Grille & Bar in New Haven is the place to be tonight, especially if you're getting close to walking down the aisle and happen to be female (sorry guys). Tonight, every bachelorette gets free admission to the Elm City hot spot, along with a free bottle of bubbly, 25% off the VIP cabana rental fee, or bottle service and a party survival kit. You can even partake in their Bachelorette Bar Hop with neighboring Black Bear Saloon. Call (203) 789-0677 to set up your party.