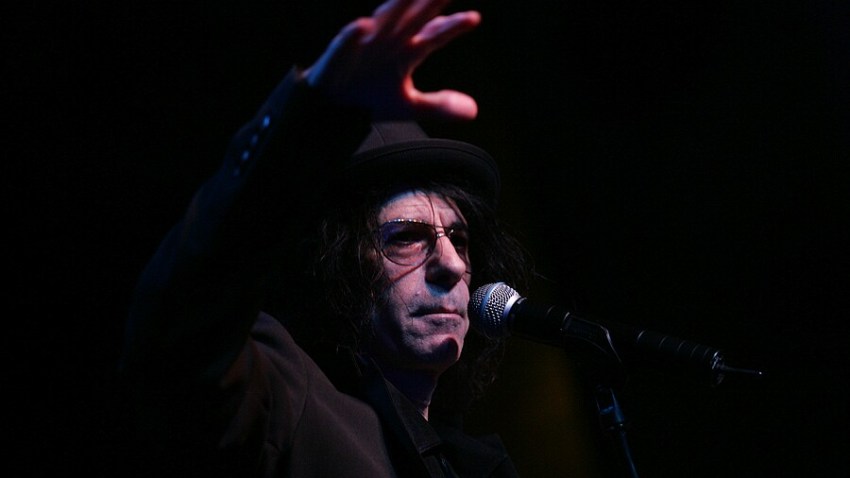 HUNGRY LIKE THE WOLF: No, Duran Duran isn't playing tonight. But this is close. Back in the '80s, J. Geils Band was one more popular bands around. And at the helm for much of their success was Peter Wolf. Wolf is the man who helped pen hits like "Centerfold," "Freeze-Frame" and "Must of Got Lost." While Wolf and the band parted ways, he's continued to record and perform, keeping up his charismatic stage antics that made him a fan-favorite. Tonight, you can see Peter Wolf live on stage at Infinity Hall in Norfolk. Tickets are $40-$60. The show starts at 8 p.m.
VERY CURIOUS: In the 18th century, an author named Albertus Seba published Cabinet of Natural Curiosities one of the great national history achievements of all time. Seba had an unprecedented collection of animals, plants and insects and had them all illustrated and arranged for his four-volume catalog. Why should you care? Well, you probably have no reason to. But at least now, you have a little bit of an idea of what you can expect when you go to Cafe Nine tonight. That's because Cabinet of Natural Curiosities a Brooklyn-based folk/expirmental music and art collective inspired by Seba is taking the stage. Also on the bill is a band called World History. So at the very least tonight, you'll probably learn something. The show starts at 9 p.m.
GO TO THE LIGHT: Want a little culture to cap off your Tuesday? Why not embrace a little modern art. If you head to Chester, stop by the Eo Art Lab to check out light affliction by artist Clarence Morgan. Morgan presents fantastical compositions of abstract biomorpic density. Translation: soft and sharp, full and empty, active and still. Morgan's creations are designed to challenge your notions of art and life. The gallery is open until 6 p.m.