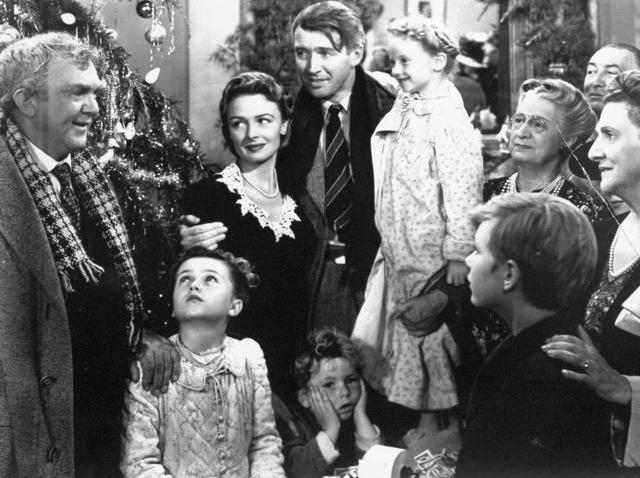 CHRISTMAS CLASSICS WITH A TWIST: You think you know Dickens' tale of the true meaning of Christmas. But you've never seen "A Christmas Carol like this." Starting tonight, "Mrs. Bob Cratchit's Wild Christmas Binge" is playing at the Playhouse on Park in West Hartford. The story, by Christopher Durang, tells the story of Ebenezer Scrooge and the ghosts of Christmas past, present and future, but here's the twist: the ghosts' magic is off and Scrooge keeps showing up at the Cratchit's house way too early, where Mrs. Cratchit is wallowing in her life and planning on getting drunk and jumping off the London Bridge. Tonight is opening night, but the show runs through Dec. 20. Tickets are $20-$32.50. Click here for show times and ticket info.
SOLO STEWART: We all know it. We all love it. Frank Capra's classic film "It's a Wonderful Life" is a staple in just about every Christmas catalog, but tonight at the Westport Country Playhouse, you get to see the ultimate tale of "what if" in a very different setting. In "The Wonderful Life," Mark Setlock takes on the challenge of performing all of the beloved characters, including George Bailey, Clarence the Angel, Mary, Old Man Potter and Harry Potter (just wanted to see if you were paying attention). Tickets are $25. Show's at 8 p.m.
HAIR OF THE DOG: Time for some indie music in a classic club (notice how we worked classic into all three happenings tonight?). Philly's Dr. Dog is taking the stage at Toad's Place tonight. The quintet is known for their vocal harmonies, catchy guitar riffs and a true focus on the art of pop songwriting. Dr. Dog has a new album slated to be released early next year, so you can bet that you'll hear plenty of new material. Tickets are $15. Show is at 9 p.m.