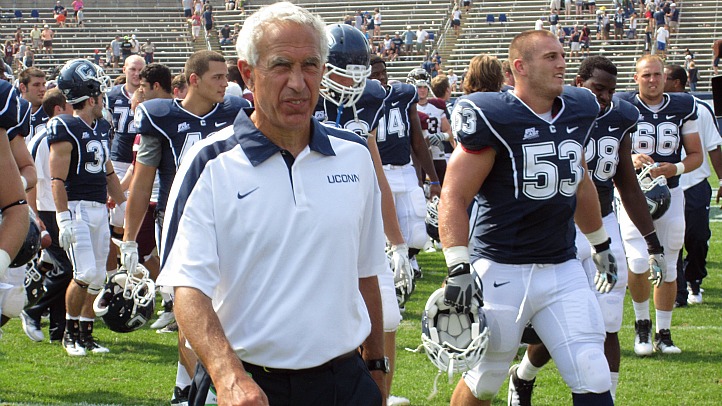 Aside from running back Lyle McCombs, who proved to be a pleasant surprise, the Huskies' offense had plenty of questions throughout the 2011 season. The biggest, of course, was at quarterback, where Johnny McEntee eventually won the job but not without growing pains that accompany most first-time starters. Next on the list: pass catchers, especially wide receivers.

Isiah Moore led the team in receptions with 43, followed by Kashif Moore (41), but the Huskies lacked a big-play threat. Part of that had to do with the all the player-personnel turnover on the offensive side of the ball, as well as new coaches and a new system, but there won't be any excuses next year. UConn will have their QB of the future when two-time state Gatorade Player of the Year Casey Cochran is on campus, not to mention returning players who will have had a year to learn George DeLeone's offense.

And while it's too early to declare that the Huskies have found their big-play wideout, they will have one of the nation's best recruits in the 2009 class coming to Storrs.

Bryce McNeal has decided to transfer from Clemson to UConn. We know this because he tweeted as much Saturday, announcing "Your boy is officially a Uconn huskie."

Details via College Football Talk:

Because McNeal has already graduated, he will be eligible to play in 2012. He appeared in the first three games of the 2011 season, including one start, but had just a single reception for eight yards. He played in 12 of 13 games in 2010, and totaled 19 receptions for 187 yards. According to Rivals.com, McNeal was the 10th best WR in the country in the 2009 recruiting class.