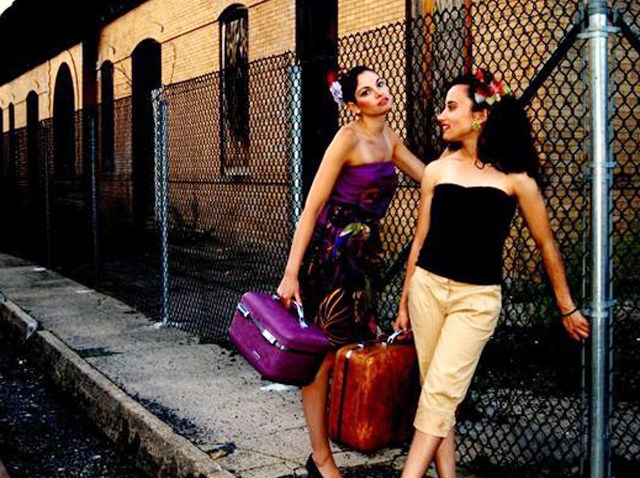 With a retro chic flare, Torrington's Brazen Betties is the place to go to find beautiful handcrafted (in Connecticut!) jewels, gifts and clothing. We featured fabulous pieces from Middlefield's De Melis, paired with statement pieces from Dragonfly Designs, made in Torrington. Additionally, New Haven's Carrisa Black's makeup pouches also made an appearance during our segment (and recently in Better Homes and Gardens Magazine) as well as, White Flag Designs from Canton's watch part jewelry.

Vineyard Vines, with a shop in Greenwich and home camp in Stamford, sent over some of their most adorable holiday-themed pieces, including the "better" flannel (in our opinion at least!) - a cashmere plaid button-up shirt. Additionally, you can find their famous Santa-hat-wearing whale pants and brand new Crane & Co. collaboration stationary online or in-store.

Finally CB + ME, the design-savvy sisters out of West Hartford, have set up shop online at Etsy and in-store at Trunk Showcase in Glastonbury. Their signature bubble-hemmed skirts and dresses are made entirely out of vintage recycled fabrics that were hand-thrifted by the crafty pair themselves, making each piece one of a kind!
Do you have a favorite Connecticut designer or shop? Tweet us! And as always, keep checking Want This for your Connecticut Gift Guides and tips this holiday season!