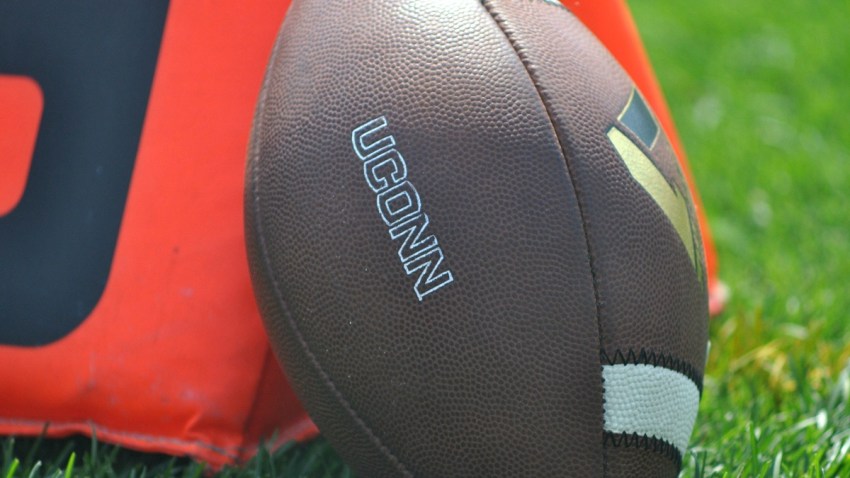 N.C. State transfer Bryant Shirreffs, whom the Huskies scrambled to find after dismissing Kivon Taylor from the team, could prove to be exactly what the team needs to finally jumpstart this offense.

Granted, the bar has been set pretty low in recent years, and it's not easy to predict regular-season production based on spring-practice successes, but UConn really doesn't have much of a choice. The offense has been punchless long before coach Bob Diaco arrived, dating back to the 2011 Fiesta Bowl appearance.

Put another way: There's not much to lose if Shirreffs happens to pan out. And right now, he's has the edge as spring practice comes to a close.

"Bryant Shirreffs has separated from Timmy Boyle, who (both) have separated from Tyler," Diaco said Thursday, via SNY.com's John Silver. "Competition is still ongoing as it relates to Bryant and Tim. They've separated significantly from Tyler."

That would be Tim Boyle, who played parts of the last two seasons, and Tyler Davis, a true freshman.

"There's more production on day-to-day basis," Diaco said of Shirreffs. " Tim is playing the best football he has played since we met him.

"Bryant has a higher ability to keep plays alive and be productive with his legs and do better positive when something positive is not happening, create opportunities for the offense. They are both good strong passers."

Still, nothing has been written in stone. There's a lot of time between now and August and Diaco isn't in a hurry to name a starter.

" It won't be settled," Diaco said. "Won't be declared a starter until end of fall camp. We have two functional and exciting players in June that will be eligible to compete (JUCO transfer Garrett Anderson and walk-on freshman Brandon Bisack)…neither would be a camp arm. These guys are legitimate guys that will come in and compete. They are going to get a legit chance to compete."

And really, that's all you want: Competition, with the hope that it makes everyone better.