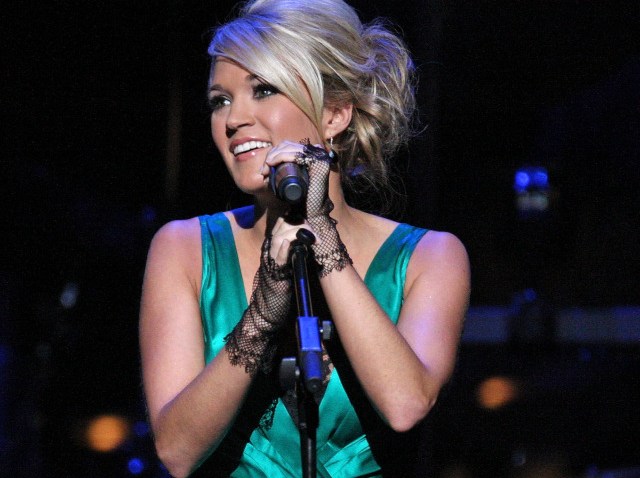 Country music star and crossover pop singer Carrie Underwood comes to Connecticut twice in March.

The singer/songwriter of "American Idol" fame is bringing her "Play On" tour to both the Arena At Harbor Yard in Bridgeport and to Foxwoods MGM Casino in Mashantucket. The Bridgeport show takes place on March 16, while the Foxwoods show is on March 20.
Her opening acts are country veteran Craig Morgan and country newcomers Sons of Sylvia. While Morgan has seen 15 of his songs reach the Billboard Charts including "Bonfire" and "That's What I Love About Sunday," Sons of Sylvia have yet to release an album. The group did sing with Underwood on the song "What Can I Say."

Underwood has been preparing for this tour for nearly a year.

"I am getting so excited about next year as we are currently working through all the big plans for the tour," Underwood said in a statement on her Web site. "I cannot wait to perform new music and see familiar faces across the U.S. and Canada!"

Tickets are still available, but vary in price. It could pay off if you're willing to head east.

Only $95 tickets remain at Foxwoods. Bargain buyers may want to make the drive to Bridgeport. Ticket prices for the Arena at Harbor Yard range from $35-$55. Both prices come before surcharges from Ticketmaster.