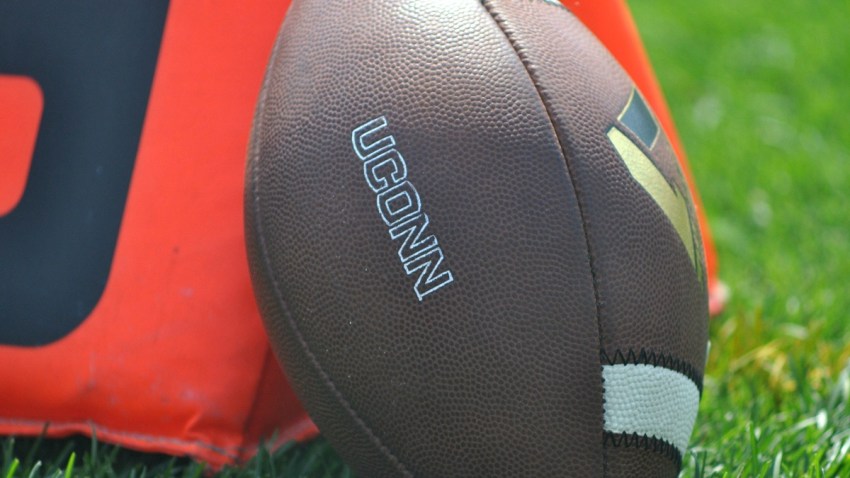 Over the weekend at the 2015 NFL Draft, UConn cornerback Byron Jones was a first-round pick of the Cowboys, and wide receiver Geremy Davis went to the Giants in the sixth round. And while former teammate B.J. McBryde wasn't one of the 256 college players to hear his name called, he'll still have an opportunity to fulfill his NFL dream because the Eagles have signed him as an undrafted free agent.

Despite interests from seveal teams, McBryde was sold on the Eagles from jump street.

"I have been wanted to be with them from the start, this whole process this is the team I wanted," he said, via the New Haven Register. "They were at the top of my list. This is like a dream come true. I am glad I ended up where I did.

"I am getting ready to prove that I can play this sport at the next level, which is what I have been wanting to do for a while."

The Eagles didn't hide the fact that they liked McBryde, working him out during UConn's pro day in March.

"I got to work out with the D-line coach, some real nice work, change of direction stuff," McBryde said last week, via the Hartford Courant. "Did some things we did on pro day, some were part of the Eagles' defense and I enjoyed it. The type of defense they run, they said it fits me well, and I would have to agree. I feel like I would enjoy playing in that defense. I was really excited to see Philly come in the picture."

Details on McBryde's college career, via the school's website:
he 6'5 defensive tackle finished his UConn career after playing in 30 contests over the last four seasons, including all 12 with eight starts as a senior in 2014. McBryde recorded 33 tackles and 2.0 tackles for loss in his career, with a career-best 26 stops last season. He also added a pass deflection and has a career-high six tackles at USF on Sept. 19.