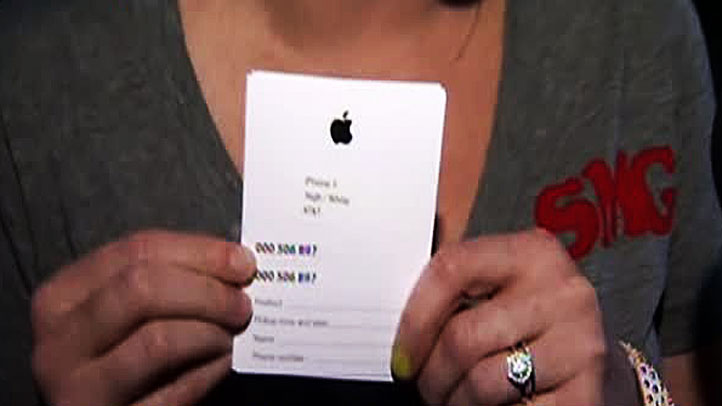 The iPhone 5 went on sale at 8 a.m. and hundreds of people camped out overnight at Westfarms mall to be among the first to buy one.

Emilio Figueroa was first in line.

"It's amazing," he said. "It just feels very light in my hand very sturdy."

Nancy Hart and her son Jason were second in line.

"We're just very excited about it," Nancy Hart said. "We just needed to be here to make sure we get the iPhone."

Jason Maloney came prepared. He brought his hammock.

"Surprisingly, I got four hours of sleep because of my wonderful hammock," Maloney said.

The 16 gigabyte phone sells for $199, the 32 gigabyte goes for $299 and the 64 gigabyte goes for $399.

"It's worth it. It's about the experience," Figueroa said.

Josh Wedge waited in line for more than 10 hours and picked up two iPhones.

"Well, I got one for me and one for my sister," he said. "I've never done it before and hanging out at the mall all night, met some new friends, so it was a good time."

Westfarms is not the only place people have been waiting for the latest Apple invention. In New Haven, customers were shivering in their coats and blankets while waiting on Broadway.