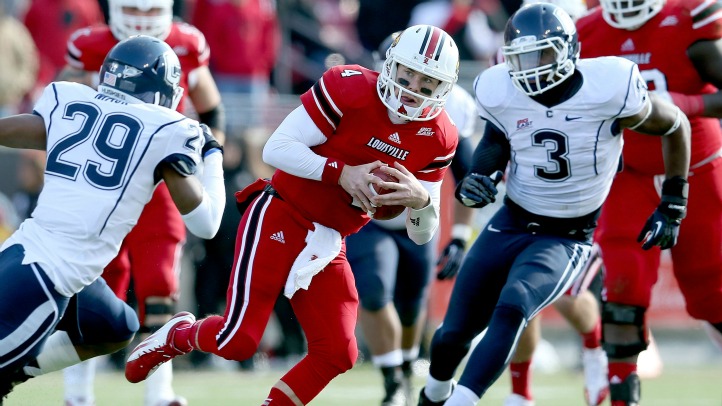 The ACC has acted quickly to fill the void left by Maryland and have pegged Louisville -- not UConn -- as its next member, according to a report by Sports Illustrated's Pete Thamel.

The ACC presidents and chancellors voted on Wednesday morning to add Louisville, a source told Thamel. Louisville won out over UConn and other schools because it had the strongest football program, a top-flight basketball program, and offered the conference a new geographic market.
Thamel reports that, "There had been a small amount of resistance heading into the 7 a.m. call on Wednesday because of the school's low academic profile," but clearly the good outweighed the bad.

"This is a unique reset moment," a person with direct knowledge of the move told Thamel. "Schools that weren't in the mix may come into the mix. Some schools on the sidelines now seem more relevant, especially if we going to start talking about 16."

Thamel writes that, in addition to UConn, the ACC had also been contacted by USF, Cincinnati and Navy. Since none of these schools is being pursued by other conferences, if the ACC has its sights on expanding to 16 schools, there's no hurry to add them now.

So what this means for UConn?
For now, not much. They're still in the Big East. They might begin lobbying for an eventual place in the ACC should the conference expand, but as it stands, the Huskies remain part of a Big East that's trying to reinvent itself.