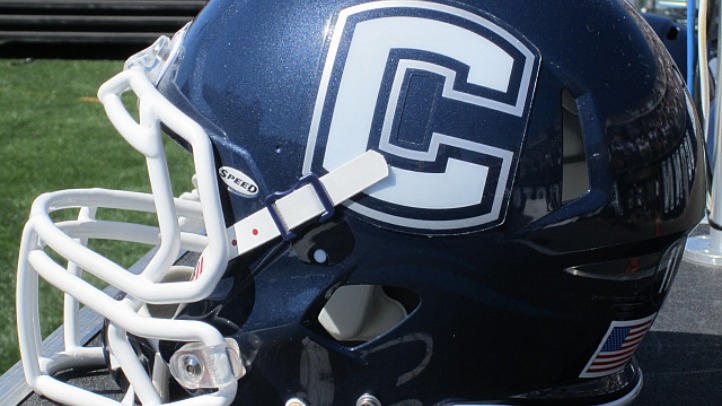 The Huskies got some good news this week when quarterback Richard Lagow signed his letter of intent, making him the final member of the 2013 recruiting class. The holdup: UConn signed two other quarterbacks -- Tim Boyle and Kivon Taylor -- and Lagow was understandably concerned.

"Right now I am confused and I need to talk things over and figure out what I want to do with my family," Lagow told the Hartford Courant at the time. "That's where my head is."

Now, after some time to consider his options, Lagow has signed with the Huskies. But as we pointed out last week, this is great news for UConn, a team in search of depth at quarterback. But just because three new passers show up in Storrs, it won't magically fix an offense that sputtered at times under Paul Pasqualoni. First things first: they have to learn the offense. And even if that goes well, there's always the possibility of a redshirt year given the glut of talent at the position. It's exactly what happened to Casey Cochran a year ago.

"We'll get all of it to our [incoming] quarterbacks so they can start to prepare and learn the offense before they get here," quarterbacks coach Shane Day told the Courant's Desmond Conner.

The freshmen won't arrive until June, months after spring practice has concluded (that's when Chandler Whitmer unofficially won the job for the 2012 season). In the interim, Day will have plenty for them to do.

"We'll give them a list of fundamentals to work on, and that plan is very specific to the particular quarterback because all of our quarterbacks are working on different things they need to improve on," the coach said. "The quarterback recruits, based on tape and seeing them play, we're giving them specific things to work on and improve on before they get here in June. ...

"They're definitely going to come in and compete," Day continued. "It'll be interesting to see. Chandler has a whole year of experience in the offense [and will go through spring practice]. The thing that we really like about the recruiting class is that we've increased the competition. We have five kids who we feel are really good quarterbacks that can push each other."

Two years ago, Pasqualoni had few options and former walk-on Johnny McEntee won the job in training camp. Running back Lyle McCombs earned freshman All-American honors but the passing game was nonexistent. A year later, junior college transfer Chandler Whitmer upgraded the position, but not to the point where he's the clearcut starter heading into the spring.

"Every guy, when there are good players behind them, they have to be on their game day in and day out," Day told Conner. "They know that they can't miss a workout in the weight room; they know they can't miss in the indoor facility. They know that if they're not on the top of their game, somebody could get ahead of them that same day."

We've said it before but recruiting is the lifeblood of any successful program. More competition means more options, which, in general, means better on-field results. And after back-to-back 5-7 seasons, better on-field results is exactly what Pasqualoni needs.