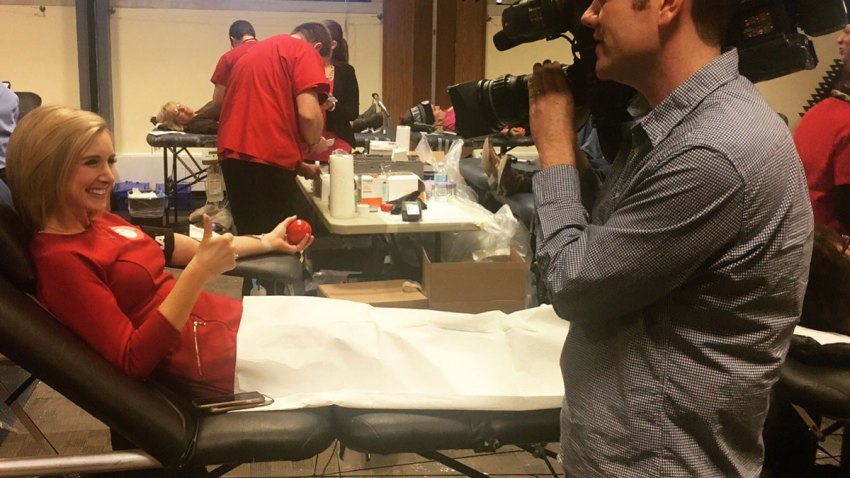 Due to last Thursday's snowstorm, the NBC Connecticut Blood Drive was rescheduled and it is being held today, Wednesday, January 10.
Please join us at the American Red Cross location at 209 Farmington Avenue, Farmington. Make a blood donation from 8 a.m. until 6 p.m.
All presenting donors will receive a $5 Dunkin' Donuts gift card and a free long-sleeve Red Cross T-shirt, while supplies last.
January is National Blood Donor Month. By making a blood donation, you can save up to 3 lives. Every two seconds someone in the U.S. needs blood. Donating blood doesn't cost a thing, and doesn't take long at all!