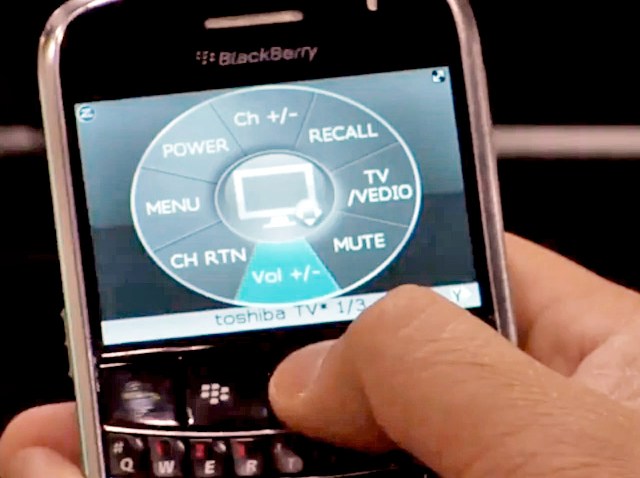 CONTROL IT: We really can't say how dependent... rather, addicted... we are to our iPhones and Blackberries. As if we thought our lives couldn't possibly revolve around the devices anymore and in comes the series of Audiovox AV Zentral Home Command devices. Easily tethered and accessible via mobile device, the Zentral Home Commands make all of our dream "apps" come true... well, for the most part. (We hear they're really making progress on the "free for all ATM" app. But until then...)

The three different Zentral Home Commands allow for you to control pretty much every point and click electronic product in your home through your mobile phone. As a garage door opener, a high-end TV remote, or an MP3 player controller, each product allows for you to control these operations with the aid of excessive customizable features for all of your tech geeks out there.

Ah, finally, control freak heaven...

BUY IT: The AV Smartphone Remote is expected to at $69 for Blackberry and $79 for iPhone.