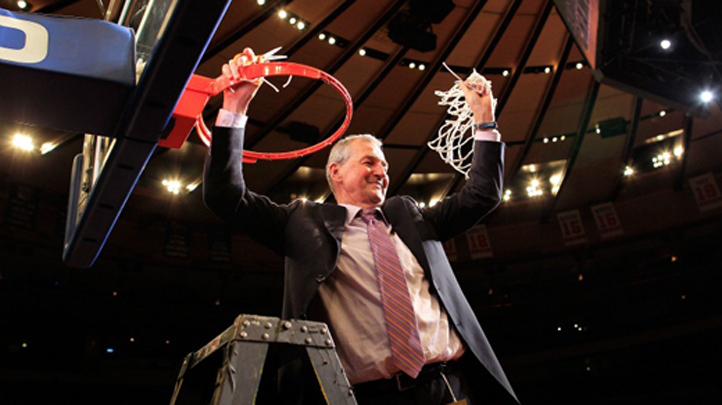 It's been 10 months since Jim Calhoun officially retired and handed the keys to the men's basketball program over to Kevin Ollie.
In their first season without Calhoun on the bench, the Huskies managed to win 20 games despite facing some difficult circumstances -- the NCAA had banned the team from postseason play in 2013, and five players left the program by way of transfer or declaring for the NBA. Through it all, Calhoun was there in more than name only; after his retirement, the school named him special assistant to athletic director Warde Manuel and the Hall of Fame coach could be seen at games and practices.

And now, the man who built UConn's men's team will be honored by way of a tribute scheduled for Sept. 22. Details via an official statement from the university:
STORRS, Conn. (July 10, 2013) – The University of Connecticut will play host to "Heart Of A Champion: A Tribute To Jim Calhoun" on Sunday, September 22, 2013 at Gampel Pavilion. The event will pay tribute to Hall of Fame coach Jim Calhoun and his indelible mark on the UConn community and the entire state of Connecticut during his time as men's basketball coach from 1986-2012.

The event will include a wide variety of speakers, including former Husky players from different eras of Coach Calhoun's UConn career.

The cost for attending is $125 per person. Additional information on how to purchase tickets for "Heart of A Champion" will be announced in the near future.
Calhoun, 71, won three national titles at UConn, where he coached from 1986-2011.