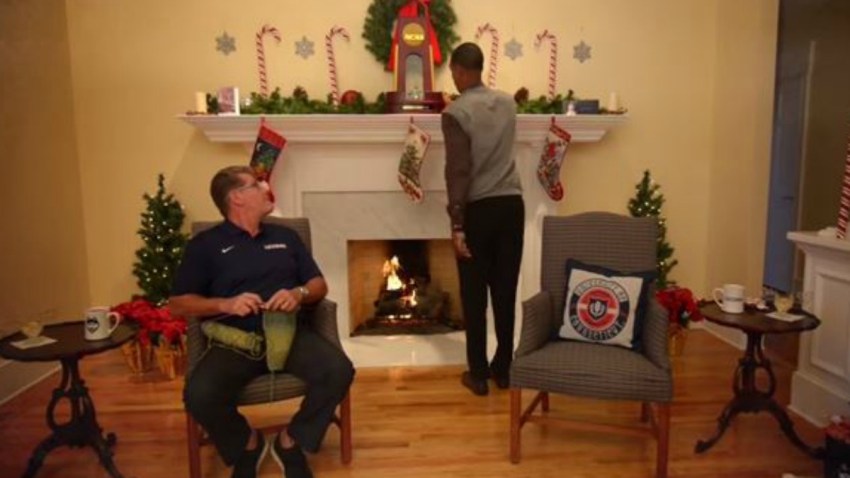 UConn is wishing students, families, supporters and fans happy holidays through a funny video sent out today.
It starts with the national championship winning Coach Geno Auriemma knitting by the fireplace (yes, knitting) until Coach Kevin Ollie comes in and places the NCAA men's basketball championship trophy on the mantle.
From there, it's game on, with several national championship teams filling up that mantle.
The video includes cameos by Jonathan the Huskie mascot, who is filling out his New Year resolutions, complete with taking a perfect selfie; and the real Jonathan being adorable.
Then UConn shows off some high-tech as students use a 3-D printer to make a dreidel.
Enjoy!