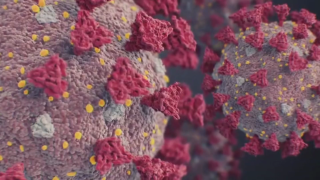 Connecticut's daily COVID-19 positivity rate is at 4.25% on Tuesday, according to Gov. Ned Lamont.
That is the highest infection rate in Connecticut since the spring.
In all, there were 700 positive COVID-19 tests out of 16,485 people tested.
There are also an additional 36 people hospitalized with COVID-19. That brings the total number currently to 321.
That is the highest number of coronavirus hospitalizations since May 6.