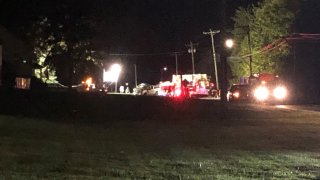 A Meriden was killed in a crash on Route 10 in Cheshire on Tuesday night.
Police said a sedan and a pickup collided on Highland Avenue (Route 10) around 11:15 p.m. There were three people in one vehicle and one person in the other.
Police identified the victim who died as 24-year-old Jason Ventura, of Meriden.
Investigators did not provide any information on the other people injured in the crash.
Police are asking anyone with information about the crash to call Officer Kristian Johnson at 203-271-5544.