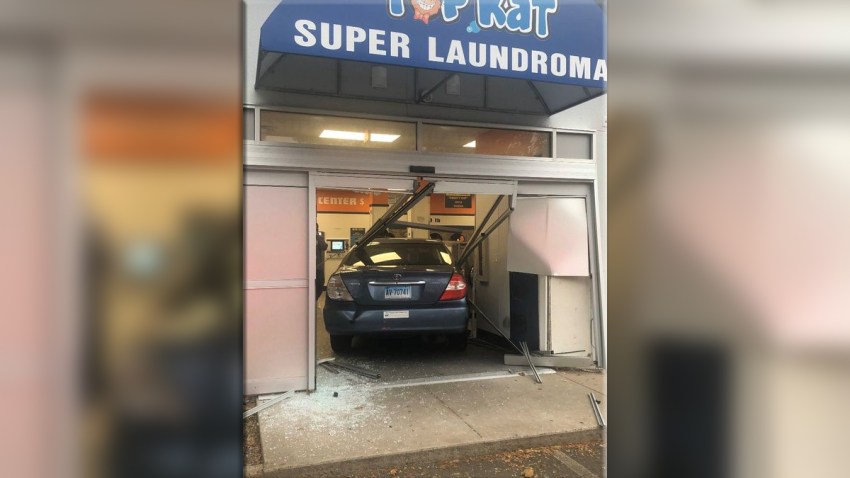 Two people were taken to the hospital after a car crashed into a laundromat in Hamden Tuesday.
In a Facebook post, the Hamden Fire Department said the driver and a customer suffered minor injuries when a sedan crashed into Top Kat Laundromat at 852 Dixwell Ave.
The building inspector was called in to assess the damage.
No other information was immediately available.