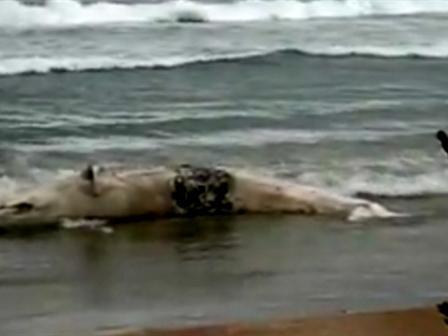 A judge has ordered a Connecticut man who said he was shot by former New England Patriots star Aaron Hernandez to appear before a Massachusetts grand jury.

The judge ordered the arrest of Alexander Bradley after he failed to appear on Tuesday before the grand jury.

Bradley has alleged in a civil lawsuit that Hernandez shot him in the face in February after they argued at a Miami strip club.
The judge also ordered a second Connecticut man, John Alcorn, 21, of Bristol, to appear on Thursday before the same grand jury.

Alcorn is related to the deceased husband of Hernandez's cousin. Police in June seized an SUV linked to a 2012 shooting in Boston from the cousin's home.

Hernandez, a Bristol, Connecticut native, currently faces a murder charge in the death of semi-professional football player Odin Lloyd. He has pleaded not guilty.
Copyright AP - Associated Press