Two more tornadoes on Tuesday brings our total to eight tornadoes for the year here in Connecticut making this an exceptionally active year for severe storms. The October 2 event featured a warm front moving north through Connecticut. Tornadoes are frequently found near and along warm fronts and this was no exception. At least 19 tornadoes hit Pennsylvania, New York, and Connecticut.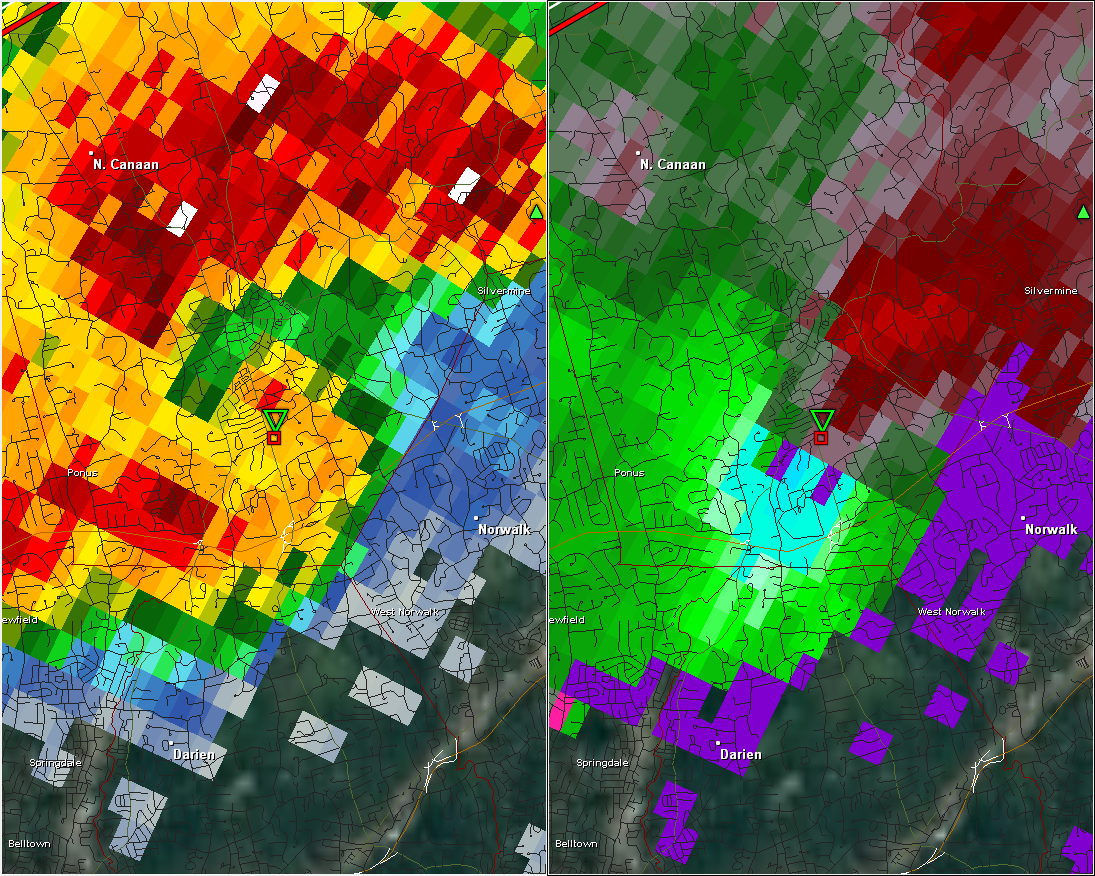 One tornado struck Norwalk and New Canaan after producing two tornadoes in Rockland and Westchester Counties in New York. The storm was impressive on radar with very strong rotation detected. An EF-1 tornado was on the ground for nearly four miles from New Canaan into Norwalk.
Shortly after the Fairfield County tornado a line of thunderstorms in northern Connecticut produced isolated damage in Manchester and a brief EF-0 tornado in Mansfield Center.
The line of thunderstorms looked impressive on radar but very little wind reached the ground from Litchfield County east into Windham County. For the most part a shallow layer of stable/cooler air near the ground prevented the damaging wind from reaching the surface. These thunderstorms were mainly "elevated" as in they were not rooted in the air adjacent to the ground.
East of Hartford a mesovortex developed. Think of a spinning complex of thunderstorms (bigger than one spinning thunderstorm like the one in Norwalk and New Canaan). The larger vortex appears to have spawned a smaller vortex - a tornado - over Mansfield Center. This is unusual but not uncommon. Even though the tornado was small it managed to suck a bunch of leaves up into the storm and while only weak rotation was apparent on radar we did detect lofted debris which is a Tornado Debris Signature.
It's been an active tornado season across Connecticut. While many people are asking "Is this the new normal?" it's important to note that it's been 16 years since our last "significant" tornado (EF-2 or greater) and the last few years have been very quiet severe weather seasons. This year appears to be more of an unlucky abberation than a sign of what's to come in a warming world.