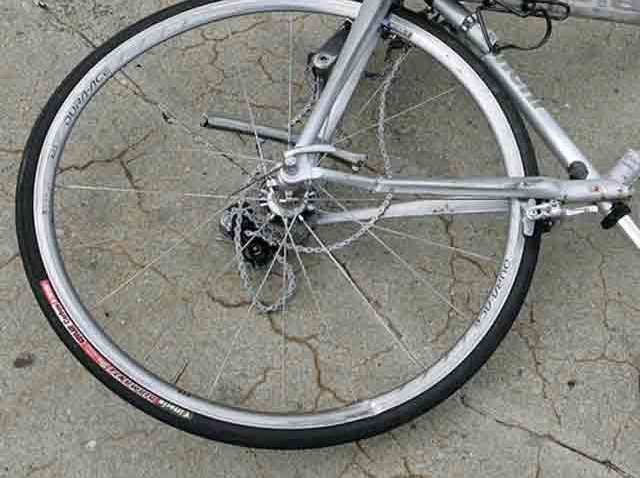 Vermont state police say three bicyclists from Connecticut are recovering from injuries after a pickup truck driver struck them in Somerset, Vermont.
Police say 19-year-old Lukas Wallace, of Halifax, Vermont, struck the cyclists and another vehicle on Somerset Road at about 8:45 a.m. Saturday.
Authorities say 53-year-old Timothy Ahern, of Essex, Connecticut, suffered head injuries and compound fractures of his left leg and 33-year-old John Biehn, of Madison, Connecticut, has internal injuries and injuries to his ankle and wrist. Police say both are in stable condition at Albany Medical Center.
They say 40-year-old Graeme Street, of Essex, Connecticut, was treated for knee and hand injuries and released.
Officials say Wallace and the other driver he hit -- 19-year-old Cameron Johnson, of Jacksonville -- were not injured.
Copyright AP - Associated Press