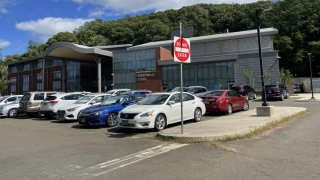 Three students at a New Haven school were taken to the hospital after eating a candy described as an "edible" Wednesday, according to school officials.
The eighth-grade students at Bishop Woods School ate the candy that one of those students brought to the school, officials said.
The student who brought in the candy experienced slurred speech and vomited. All three students were then taken to the hospital as a precaution.
No other students are believed to have eaten the substance and school is proceeding as normal, officials said. School staff members are going into classes to talk to the students about what happened.
The parents of the three students involved were notified about the incident. New Haven police are investigating what may have been in the candy.
Hillhouse High School was also placed on lockdown Wednesday afternoon due to police activity in the area.
During the lockdown, a student who allegedly ate an edible substance was acting erratically, police said. She was taken to the hospital as a precaution, school officials said.