NBC Connecticut Meteorologists have issued a 'First Alert' for heavy rain and thunderstorms expected Friday.
The next couple of days will be primarily dry. Wednesday will be cool and breezy with partly cloudy skies. High temperatures will reach 60 degrees.
Temperatures will be bit milder on Thursday with increasing clouds throughout the day. High temperatures will rise into the middle to upper 60s.
The weather turns quite unsettled on Friday as a low pressure system moves to our north. We're forecasting heavy rain and thunderstorms throughout the day. We're keeping an eye on the threat for flooding throughout parts of the state. Some of our computer models are indicating up to 2 inches of rain is possible.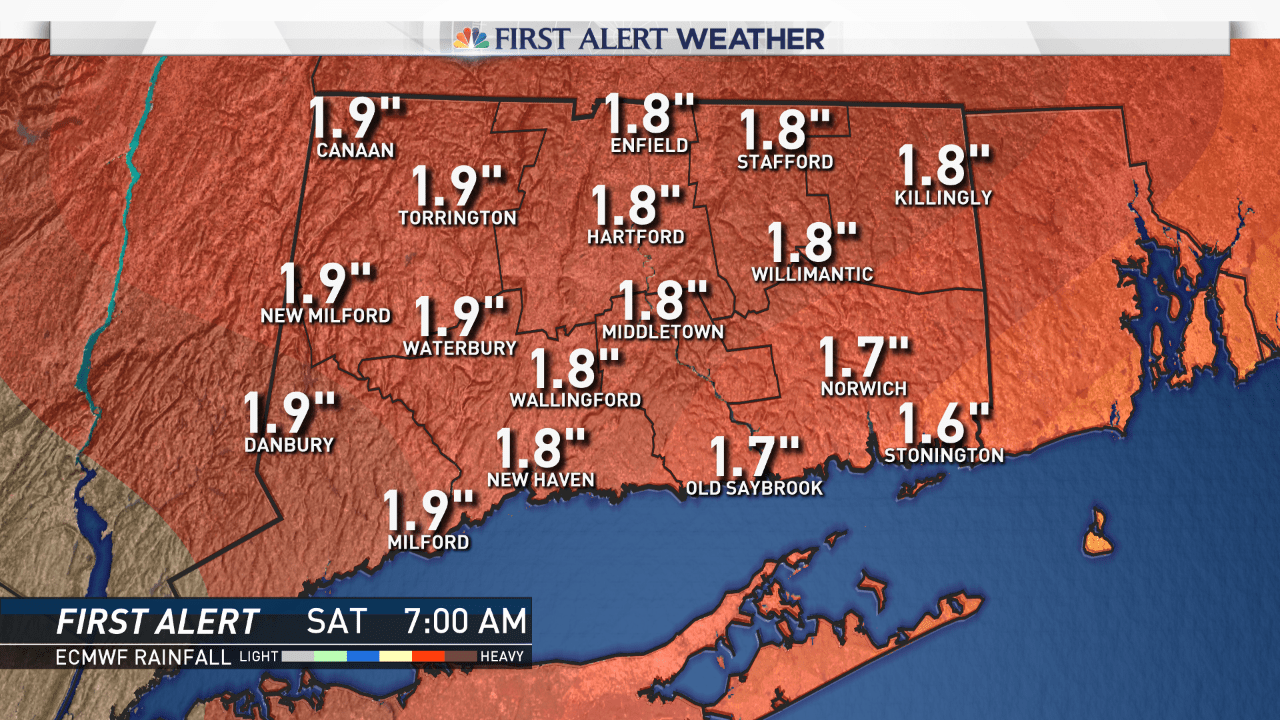 Unfortunately the system stalls out for several days to our north. This is called a 'Cut-Off Low". The system is basically stuck and can't move due to blocking to the north.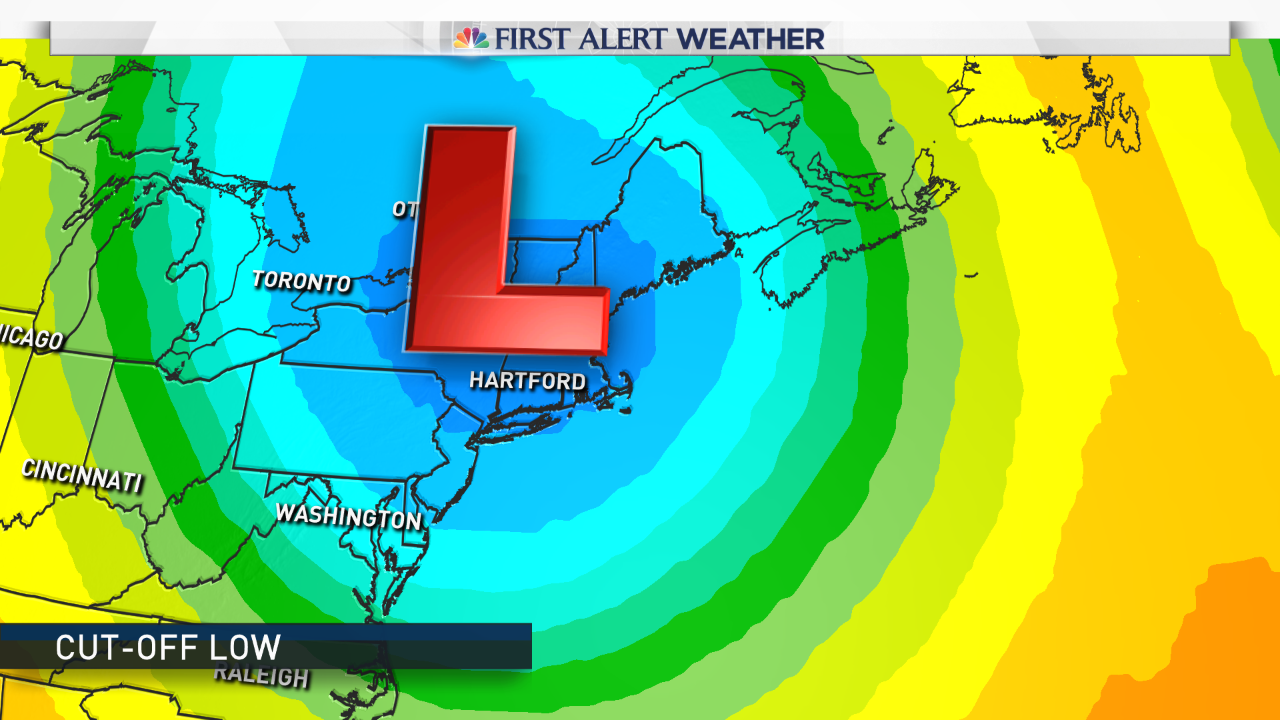 A prolonged period of showers and thunderstorms are likely through the weekend and right into the workweek.