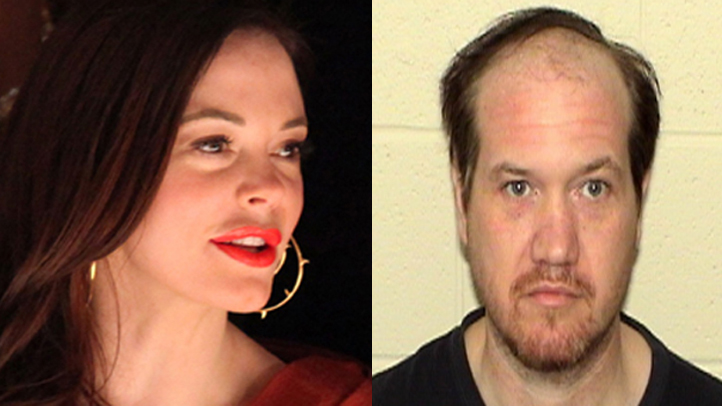 A Derby, Connecticut man accused of making Rose McGowan's "charmed" life a little less charming has been arrested.
On Friday, Derby police searched Louis S. Santo III's Hawkins Street home for evidence of the alleged threats and harassment of McGowan, who starred in the cable series "Charmed" and movies like "Scream" and "Jawbreakers"
Then, they arrested him on two counts of second-degree threatening and second-degree breach of peace.
He is being held on $50,000 bond and was scheduled to appear in court Friday.
A California judge granted a temporary restraining order against Santo, 36, last month, prohibiting him from contacting McGowan or her agents.
In court documents, the actress who used to be engaged to shock-rocker Marilyn Manson, said Santo has claimed to love her and threatened violence if he didn't speak with her.
In a phone interview with the Associated Press, Santo said he wrote a script for McGowan and that her claims don't make any sense to him. He said he doesn't know if he'll try to fight the restraining order, which requires him to stay 200 yards away from the actress.
A hearing in California is scheduled for March 11, when McGowan plans to ask the judge to make the order permanent.
Copyright AP - Associated Press