Snow squalls moved through Connecticut Wednesday, causing near whiteout conditions for brief periods during the evening commute.
Snow squalls are brief, lasting 15 to 30 minutes. However, conditions deteriorate rapidly. The snow squalls included near whiteout conditions, strong damaging wind gusts and dangerous driving conditions.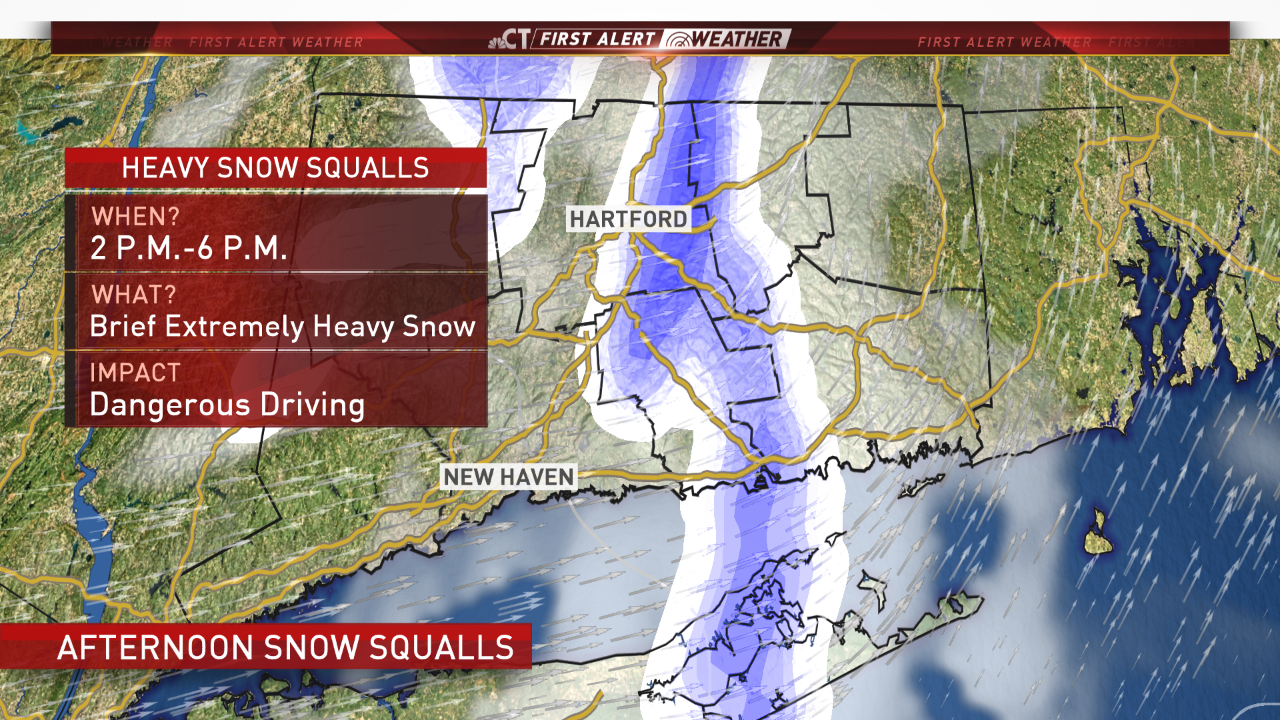 Some of the squalls left behind light coatings of snow.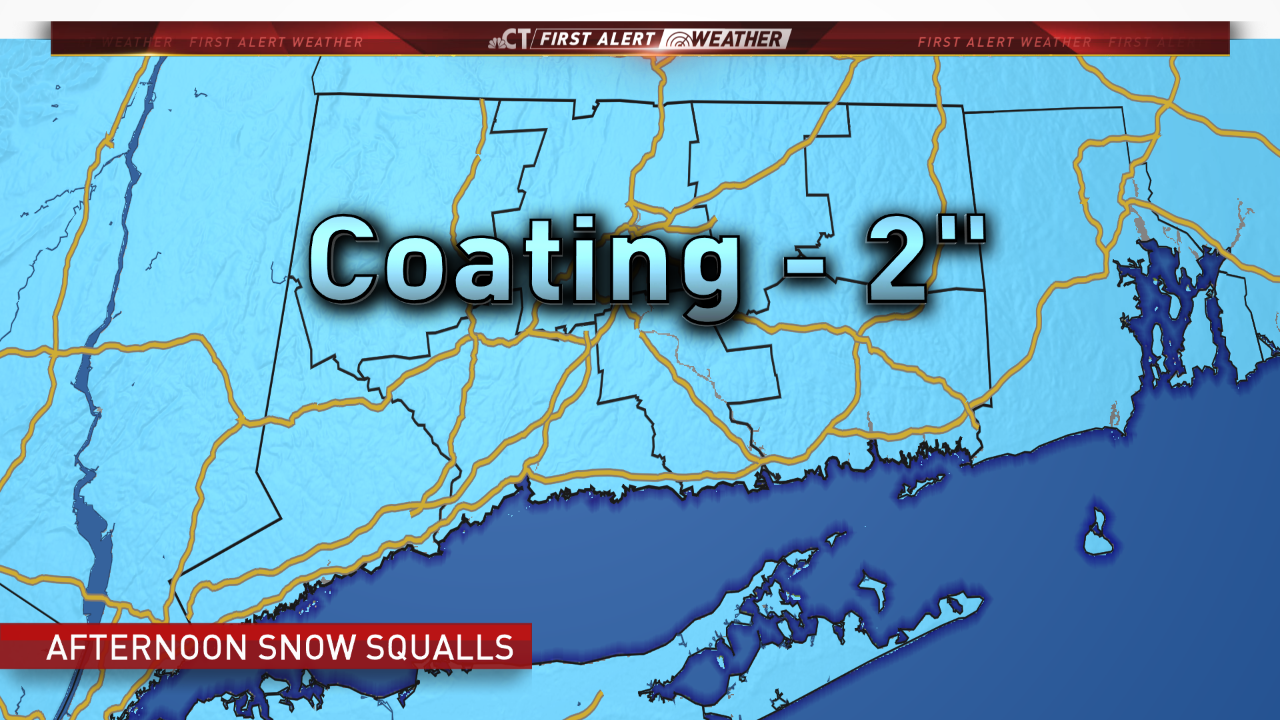 The timing of the snow squalls caused schools to dismiss early. The list of school closings can be found here.
In addition to the heavy to extremely heavy snow, the wind will also be quite gusty.

Brief wind gusts of 40 to 50 mph are possible which could result in sporadic power outages.

Following the squalls, our attention turns to very cold temperatures.
Wind chill advisories are in effect for most of Connecticut with wind chills of -15 to -30 by tomorrow morning.