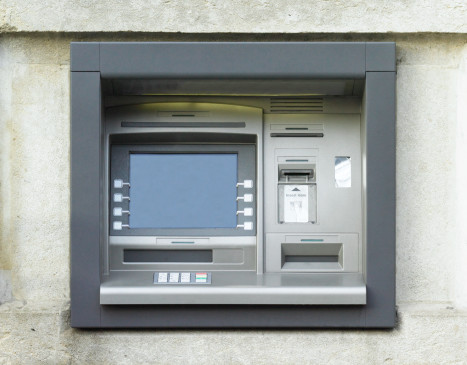 It's not your usual cash withdrawal. Waterbury Police say thieves broke into an ATM at the Banknorth branch on West Main Street Sunday, by taking out the bank's alarm system.
Police believe multiple thieves then worked to remove the part of the ATM that sits inside the bank. It holds the cash to dispense and the deposits customers make.
You wouldn't have noticed the break-in from the outside drive-through, because the burglars left the screen, card slot and other exterior features in place, the Republican-American reports.
Lt. Chris Corbett
, a police spokesperson, says surveillance camera footage is being reviewed, but would not say how much money was inside the machine.
Police are looking into the possibility that the
Waterbury
theft is related to a Shelton ATM heist about a week ago. There was also a similar theft in Vernon in July, when thieves cut a hole in the roof of a bank, then stole money from an ATM inside.