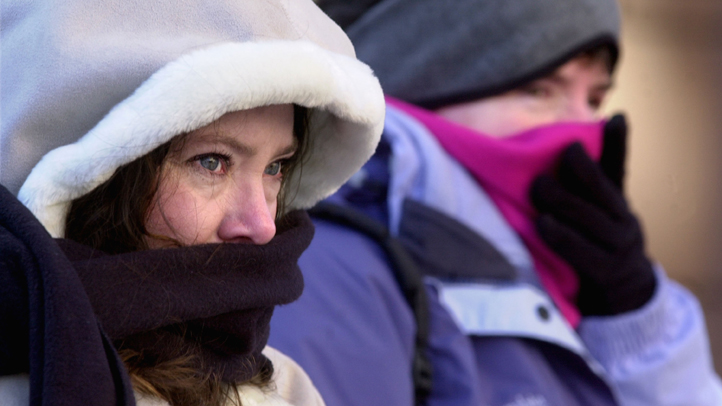 Dangerous cold that moved into Connecticut on Tuesday night lingers on Wednesday morning.
The National Weather Service issued a wind chill advisory for Litchfield County from 7 p.m. Tuesday through 9 a.m. Wednesday morning. That could mean wind chills at 15 degrees below zero or lower.
Most of the state can expect temperatures between 4 and 12 degrees above zero, according to NBC Connecticut Chief Meteorologist Brad Field. Wind chills could fall between zero and 15 below, in what would be the coldest temperatures since last winter.
Click here for a complete forecast.
The state Department of Emergency Services and Public Protection encouraged anyone who needs shelter from the bitter cold to call 2-1-1.
The state is working with 2-1-1 to ensure those who are most vulnerable are safe in a warm shelter.
DESPP also offered tips to help protect you and loved ones in the dangerous cold.
Dress in layers: Wearing many layers of loose fitting clothing will help keep you insulated and warm.
Cover your skin: Wind chill affects bare skin, so cover your head, face and hands. A hat, scarf and gloves or mittens can be the best protection for fighting frostbite.
Avoid alcohol and caffeinated beverages: They can actually make your body lose heat more quickly.
Protect infants: Babies under 1-year-old lose body heat more easily than older children. They should not sleep in cold bedrooms.
Check on the elderly: Many lose body heat more quickly than younger adults. Make sure they have adequate heat.
Temperatures should rise into the 40s by Friday.