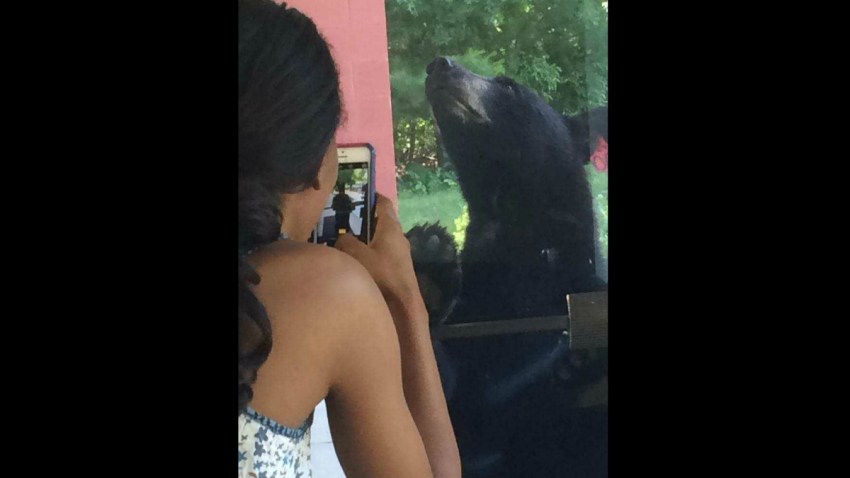 An unusual visitor came by a limousine business in Windsor a few times in the past week and it wasn't a customer.
A black bear was spotted poking around the Lindsay Limousine dumpster last week.
The Department of Energy and Environmental Protection was notified and officials told the employees to leave the bear alone in the hopes it would move on.
But on Saturday an employee spotted the bear again and ran inside. The bear made an appearance at the door, peering on its hind legs and peering in.
Lindsay Limousine is located at 200 Addison Road in Windsor.