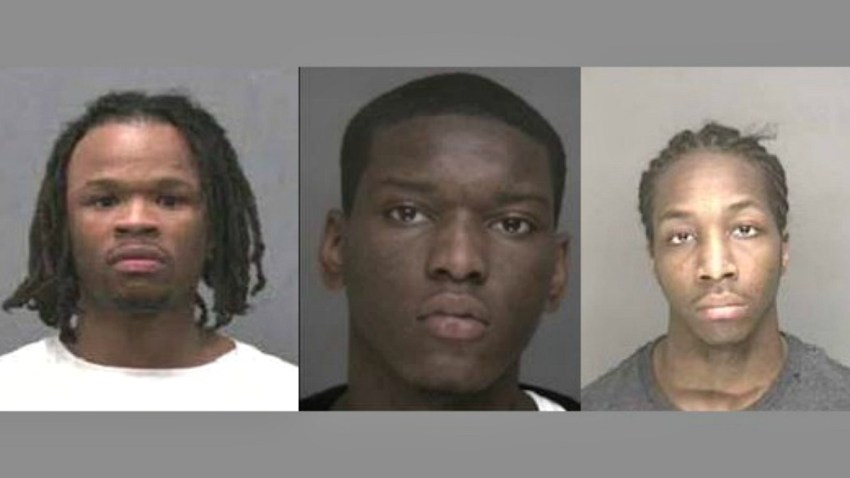 Police have arrested a third person in connection with the September shooting that killed one and wounded four in Bridgeport.
It happened the afternoon of Sept. 10 outside the T Mart at Reservoir and Grandview avenues. LaChristopher Pettway, 26, died in the shooting. Juwan Edwards, 15, Aijaholn Tisdale, 19, Leroy Shaw, 15, and Tamir Hamilton, 19, were injured.
Police said Pettway did not appear to be the intended target.
Twenty-three-year-old Raashon Jackson is the third suspect to be arrested. He's charged with murder, four counts of criminal attempt at murder, four counts of first-degree assault, criminal possession of a firearm, carrying a pistol without a permit, unlawful discharge of a firearm and first-degree reckless endangerment.
Another alleged gunman, 19-year-old Roderick "Riki" Rogers, was arrested Sept. 16, and 20-year-old David Anderson was arrested Sept. 25 and charged with conspiracy to commit murder. Police said Anderson drove the gunmen to and from the scene.
All three suspects are behind bars.
"This crime shook our community to its core," said Bridgeport Mayor Bill Finch, in a statement. "These were convicted felons who never should have possessed guns in the first place, and they proceeded to fire into a crowd to settle a score. I want to thank the detectives who worked so hard on this case."
The day after the shooting, police arrested 28-year-old Jalil Hill and said he may have been planning retaliation for the crime.
Hill was charged with criminal possession of a firearm by a felon, carrying a weapon in a motor vehicle and carrying a pistol without a permit.