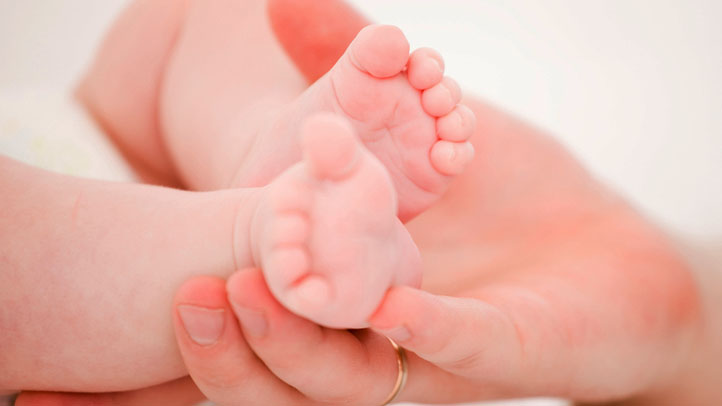 A Bristol baby police said was shaken violently by her mother was also addicted to drugs, according to reports.
McKenna, who will likely to never walk or talk, spent the first few weeks of her life in the hospital, the Bristol Press reports.
Savannah Shepard, a 23-year-old Bristol woman who works as an EMT, admitted to shaking her daughter on Aug. 27 and Sept. 3, the Press reports, and said she did it because her baby was having trouble breathing.
The state Department of Children and Families told the Press that Shepard, who is pregnant again, was using narcotics during her first pregnancy.
Shepard was charged with first-degree assault and risk of injury to a child and was arraigned in New Britain Superior Court on Thursday.
"This is a child who will never have anything close to approaching normal motor or cognitive function," Assistant State's Attorney Brian Preleski told the Press. "The hope is that someday she'll be able to sit up in wheelchair. But things like walking will be impossible."
An arrest warrant says the baby wasn't breathing normally when help arrived and she had no obvious signs of physical harm.
Doctors at Connecticut Children's Medical Center in Hartford examined the baby and determined that she was suffering from internal bleeding on the brain consistent with "violent head trauma," the Press reports. McKenna suffered severe brain damage.
After being released from the hospital, McKenna was turned over to DCF and now lives in a foster home. If convicted, Shepard could face as much as 40 years in prison.