Police are investigating the death of a Bristol woman found in her home Monday as a homicide and a neighbor, who police called a person of interest in the case, was found dead in Hartford of an apparent suicide, according to police.
Bristol police officers responded to 66 Timber Lane around 7 p.m. Monday and found the homeowner, 59-year-old Gale McIntyre, dead of blunt-force trauma.
Preliminary investigation indicated that McIntyre's death was suspicious, police said.
As police searched the neighborhood, they uncovered evidence the home of her neighbor, Robert Newman, 44.
Hours later, around 11 p.m., Hartford police responded to a motel at 100 Weston St. in their city to help Bristol detectives find Newman, who was considered suicidal and he was found unresponsive in room 133. Medical personnel pronounced him dead at the scene, according to police.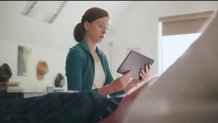 Hartford police said there were no signs of foul play and Newman's death is believed to be a suicide.
Bristol police and Connecticut state police both responded to the scene to continue the investigation.
"We just know that they were neighbors and right now, there's no clear motive as to what took place or why this took place," Lt. Richard Guerra, of Bristol Police, said. "Detectives and officers are still investigating. They're still out there, processing the scene."
Plainville police said that Newman was facing sexual assault and drug charges out of a case in their town. Police said in that case, Newman offered a woman he'd just met a ride home then, then allegedly forced himself on her and threatened to kill her if she did not perform sex acts on him.
Newman was charged in that case on Nov. 4, 2016, and released on a $25,000 bond, according to the state's judicial branch. He had been next scheduled to appear in court on those charges on Feb. 2.