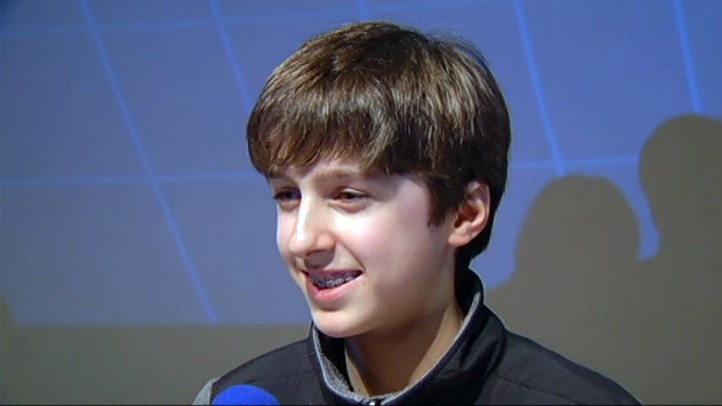 Michael Borecki, a sixth-grade student at Middlesex Middle School in Darien took the title of state champion at the Geographic Bee, Friday. Borecki has finished the top 10 the last two years but broke through to win the crown this year.
100 top students in grades 4-8 from across the state took a 70-question test to determine the 10 finalists.
"I was really worried, but I didn't have to be," Borecki said of the difficult questions.
The sixth-grader won it all by knowing which Asian country lost its ranking as the world's second largest economy in terms of gross domestic product, when it was surpassed by China. The answer: Japan.
Borecki will now represent Connecticut in the National Championship in Washington, D.C. in May.