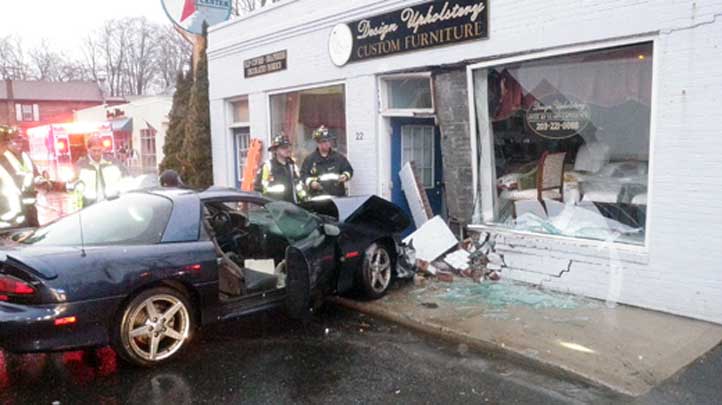 A stuck gas pedal propelled a Camaro into a Westport upholstery shop on Friday morning, police said.
A Chevy Camaro Z-28 went into the front of Design Upholstery at 22 Riverside Ave. at 6:52 a.m. on Friday.
The driver told emergency responders that her gas pedal got stuck, the car accelerated and hit the building.
The building sustained structural damage, Robert Kepchar, Assistant Chief of the Westport Fire Department, said. Steve Smith, Westport's Building Official, responded to evaluate the damage.
Officials were not able to reach the business owners right away.
Firefighters cordoned off the area in front of the building as a safety precaution and police blocked off part of the roadway.