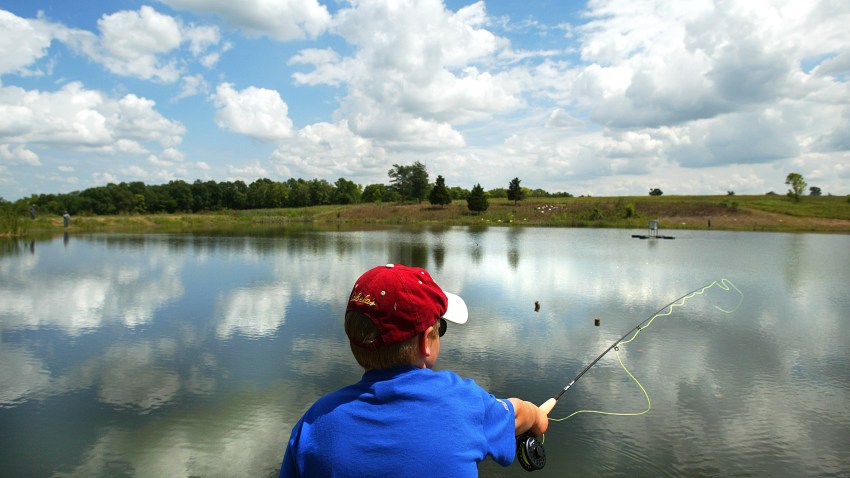 Bait those hooks and cast your lines. Saturday is the Opening Day of trout fishing season 2009. The Connecticut Department of Environmental Protection (DEP) has stocked rivers, lakes and ponds with nearly half a million trout this year.
"Our Trout Parks provide an excellent, low-cost outing for the entire family, which is very important, especially considering the current state of the economy." said Susan Frechette, Deputy Commissioner of the DEP.
Most of the fish stocked by the DEP are brook trout, brown trout and rainbow trout that range from 10 to 12 inches long. However, about 2,500 of these fish are surplus broodstock that weigh up to 10 lbs each. And if you're lucky enough to catch one of these, keep in mind Trout Parks do have special regulations: a two trout per day creel limit.
Below is a list of the designated Trout Parks in Connecticut.
Black Rock State Park (Watertown)
Chatfield Hollow State Park (Killingworth)
Day Pond (Colchester)
Mohegan Park Pond (Norwich)
Natchaug River (Eastford)
Valley Falls Pond (Vernon)
Wharton Brook State Park (Wallingford)
Wolfe Park - Great Hollow Lake (Monroe)