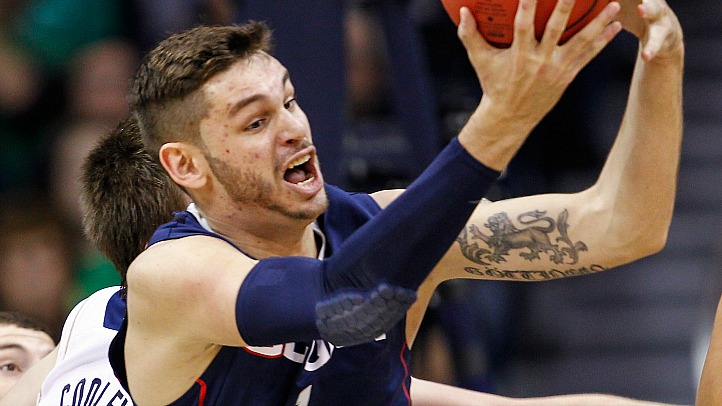 Prosecutors have dropped all charges against UConn center Enosch Wolf stemming from a February domestic violence arrest on campus.

Wolf's attorney, Robert Britt, said prosecutors dropped the case after they said they were satisfied with the results of personal counseling Wolf has received.

Authorities say the 7-foot-1 junior had refused to leave the campus apartment of a female friend and got into a physical confrontation with her. He had been charged with third-degree burglary, criminal trespass and disorderly conduct.

Wolf was suspended indefinitely from the team following his arrest. There was no immediate word on Wednesday on the status of that suspension.

Wolf, who is from Goettingen, Germany, said his focus now is on final exams. He said he has decided to continue with the counseling program on his own.

Copyright AP - Associated Press