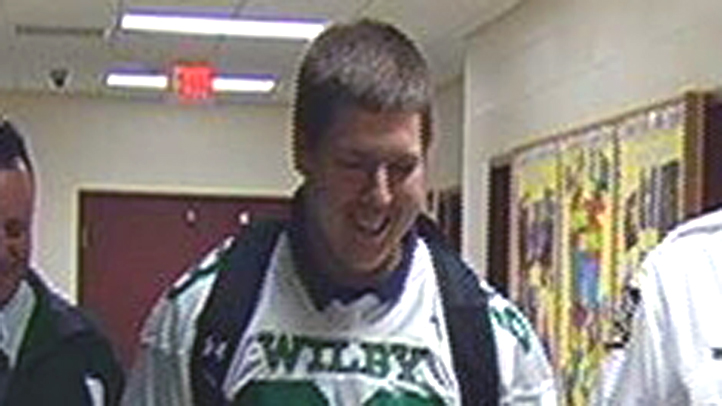 Andy Duval's senior year at Wilby High School will certainly be one he'll never forget, but for all the wrong reasons.
The football captain and AP honors student lost his mother to cancer seven years ago and his father died from complications of diabetes in August.
Suddenly orphaned, Duval found himself having to grow up sooner than he ever expected.
"I have a lot of bills to pay -- a lot of them. I don't know what they are for. Some stuff, I can't afford to pay. It's bad, but I have to do what I have to do," Duval said.
But with no way to pay the mortgage each month, he expects to lose his childhood home in the next month or two.
Yet despite it all, Duval has found a second home and second family at the Wolcott volunteer fire department. Not only that, he also found another passion in life -- helping others.
"I know there are a lot of people helping me right now and it feels like I can return the favor to other people," Duval said.
The Wolcott deputy fire chief said they want to get Duval through to graduation, so the department and the Waterbury Police Activity League are now organizing a pasta dinner and pep rally on Nov. 22 for a kid who is inspiring so many.
"I just think he's a great kid. He could really use a break in life right now. He's been through a lot. We're hoping everyone will come out," Lt. Robert Cizauskas, of PAL, said.
Duval said the support has been overwhelming and he hopes to take classes at Naugatuck Valley Community College next year. Even though it's easier some days than others, you'll find him smiling and always trying to make his parents proud.
"I know they're up there looking after me and helping me do the right thing," Duval said with a smile.
The dinner will be held Nov. 22, from 5-8 p.m. at the PAL facility at 64 Division St.
Tickets are $10 and can be purchased at the door.
Those who want to donate can write checks out to Andy Duval and send them to:
Waterbury PAL
64 Division St
Waterbury, CT 06704
For more information on how to help, contact the Waterbury PAL at (203) 346-3921. There is also a Waterbury PAL Facebook page with details. Or call Wilby High School at (203) 574-8102.