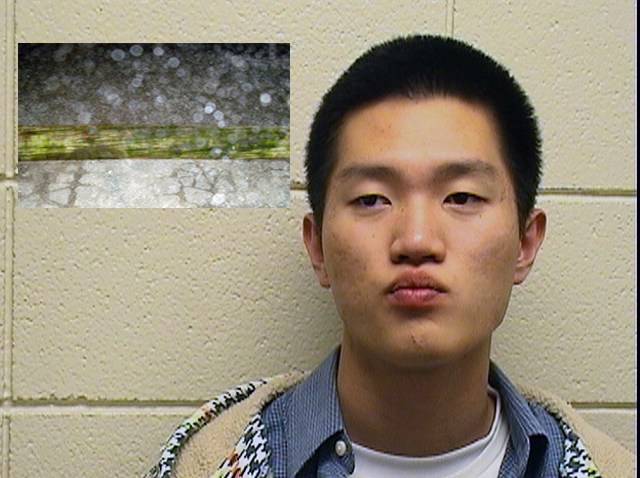 Since a crash seriously injured a motorcyclist in South Windsor last summer, police have been investigating, hoping to find out who put the lumber in the road before the cyclist struck in.
On Tuesday morning, police arrested two youths in connection with the July 2009 crash.
At 3 a.m. on July 23, 2009, a local ambulance crew was returning from Rockville Hospital when they found a 47-year-old Somers man, lying, badly injured, in Ellington Road near the South Windsor Swim Club and the Ellington Town Line.
After a lengthy investigation, police have charged Jong Kim, 19, of Vernon, and a youth who was 17 at the time of the offense.
Court papers show that both were arrested after a friend of one of them came forward with information about the crime.
She told police that the younger suspect told her it happened as they played a game of "sticks," where they would place logs, sticks, or branches into roads and watch people hit them. Police then confronted both suspects.
Court records show the younger one admitted moving the log into the street, but claimed he did it by himself. He said "he felt extreme guilt and remorse for the mistake he had made," according to court records.
Kim, admitted being there that night but claims he was going to the bathroom when his friend moved the log.
Both admitted hearing a motorcycle approach the log, and hearing the crash. Both told police they ran away instead of trying to get the victim help.
Kim appeared in court on Tuesday and is being held on $300,000 bond. The other teen is being treated as a youthful offender and is being held on $500,000 bond, according to the victim who attended his closed court appearance.
The victim was seriously injured when he hit the sticks and has been unable to return to work since the crash, police said.
Kim and the juvenile were charged with first-degree conspiracy to commit assault and first-degree conspiracy to commit criminal mischief.
Both were held on a $500,000 court set bond and will appear in Manchester Superior Court on Tuesday.
Follow us on Twitter @NBCConnecticut, on Facebook, and sign up for breaking news SMS alerts on your phone by texting "CTBREAKING" to 622669.