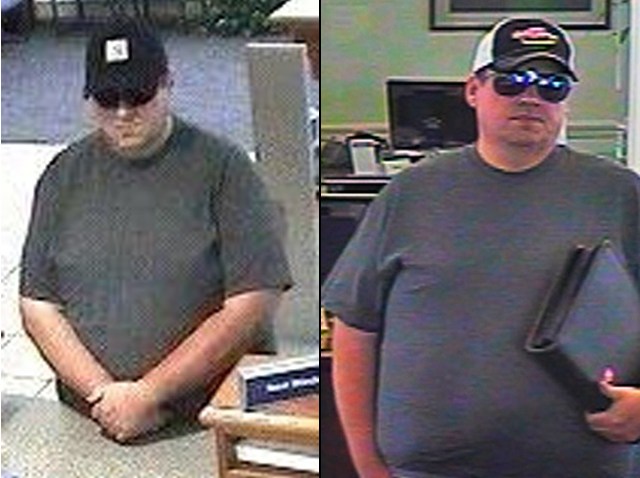 Cops in Maine arrested a Massachusetts Greyhound bus driver suspected in a bank robbery and he has a resemblance to the man sought in 10 other bank robberies – the man nicknamed the "Burly Bandit."
Robert Ferguson, 47, of Lowell, Massachusetts, was arrested at a Bangor motel early Wednesday after police received a tip from a motel employee. He was charged in connection with the robbery of a Bangor Savings Bank on Tuesday.
The cash was hidden inside an electrical panel on the bus Ferguson had been driving, police told the Bangor Daily News.
Witnesses saw a U-Haul truck parked along the street and police investigated and learned that Ferguson had rented a small U-Haul truck in Bangor that he picked up at 1:30 p.m. and returned at 3:38 p.m., the Daily News reports.
On Tuesday, the FBI offered a $20,000 reward for information that could lead to an arrest in at least 10 bank robberies in Connecticut – Bank of America, 7 Sedgwick Ave. in Darien, on April 12 at 10:30 a.m. and Webster Bank at 637 Main St. in Somers on June 24 at 10:45 a.m., as well as banks in Massachusetts, Rhode Island and New Hampshire committed by a suspect described as the "burly bandit."
The bank robber who struck in those robberies disguised himself in a cowboy hat, a wig, or a variety of hats.
Authorities say it's unknown if Ferguson is connected to those robberies.

Copyright AP - Associated Press