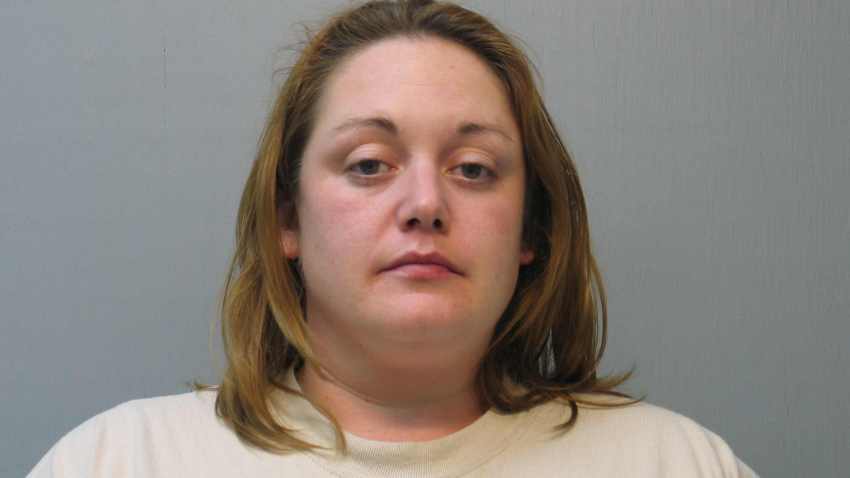 The woman cops suspect of embarking on a weeklong bank-robbing spree across Connecticut, Rhode Island and Massachusetts, did not do it alone, according to police in Rhode Island.
Cops in Westerly, Rhode Island arrested two men they said helped Heather Brown, 34, of Norwich.
Brown has been charged in the Sept. 21, robbery of a Citizen's Bank in Montville and her bond is set at $1 million, a bank robbert in Windsor and another in Middletown and cops expect to charge her with robberies in East Hartford, Westerly, R.I. and West Springfield, Mass.
believe she continued to hit more banks over six straight days.
In each robbery, a woman handed over a bag, asked for cash and said she had a bomb. No bomb was found and no one was hurt in any of the robberies.
Cops arrest Ronald Hayes, 50, of Norwich and Vincent Korytkowski, 53, of Westerly on allegations they helped Brown rob The Washington Trust Co. on Sept. 22.
Hayes was charged with robbery and Korytkowski was accused of helping and harboring a criminal.
Westerly police say they will charge Brown soon with the robbery in their town.
Author Mark Braunstein met Brown on the streets of New London 12 years ago and interviewed and photographed her for a literary and photography project about the lives of streetwalkers. He said she is a cunning, intelligent woman who steals to pay for her long-time drug habit.

Copyright AP - Associated Press