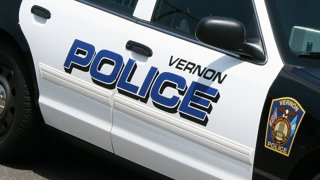 One person was seriously injured in a motorcycle crash in Vernon on Saturday.
Police said a motorcycle and a vehicle collided on Hartford Turnpike.
According to officers, the passenger on the motorcycle was taken to St. Francis Hospital by LifeStar. The person's injuries are considered serious.
The driver of the motorcycle had to be taken to the hospital for their injuries. The extent of that person's injuries were unspecified.
The crash remains under investigation.