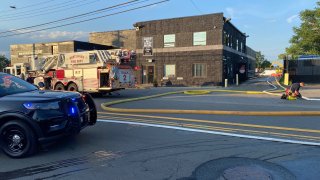 Officials responded to a large blaze at a scrapyard in West Haven Wednesday evening.
The blaze happened on Front Avenue between Lamson Street and Alling Street Ext.
Department of Energy and Environmental Protection officials responded to the scene because there was a bit of water runoff, but they say there's no environmental impact.
Smoke was seen billowing from the scrapyard at around 6 p.m.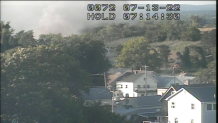 No injuries were reported. It's unknown what caused the fire to break out.