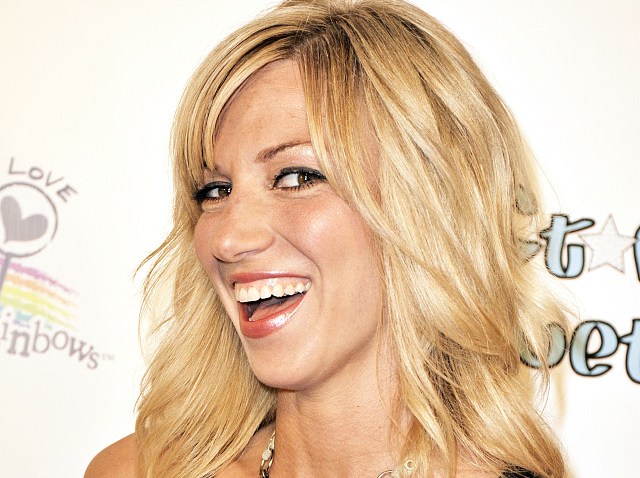 Debbie Gibson has come a long way from her days as a pop princess in the late 1980s. She ruled radio as a teenager with hits like "Only In My Dreams", "Foolish Beat" and "Shake Your Love.
But Gibson, unlike many other teen sensations of her time and since her reign, has succeeded in the two decades that followed her platinum status in the music industry. She credits her lasting success to making the right decision about her image early on.
"At that time they were all like 'put her in a little black dress and put on heels'. They were trying to vamp me up because it's an easier sell," Gibson said about the beginning of her career.
But she resisted going down that road.
"I always said 'I'm not comfortable with that. That's not me, let the other girls do that,'" she said.
She still sees her model of teen stardom in the teens hitting the charts today.
"I look at Avril Lavigne or I look at Taylor Swift. You know, they still wear high-tops with their gown to an award show. That was me," Gibson said.
As for some of music's other sexed-up female pop princesses, she said that's an image they will have to live with long after the teen years end.
"When you put that image out there, you get a very different perception and treatment by men and people on the streets and in the industry," she said. "You're not equipped at that age to back that up, so why kind of play dress up and go there? Wait until you come into your own as a woman."
As a woman about to turn 40, Gibson has been on Broadway and performed around the world. And she's now performing as Mother Nature in Cirque Dreams: Jungle Fantasy at MGM Grand at Foxwoods.
The show is part concert, part dance and a whole lot of acrobatics. "You can't see the stuff you see on one stage anywhere else," Gibson said. "It's really a cool coming togther of genres."
Gibson's singing highlights the show, which she says ties the whole experience together. "I'm really kind of the link between the audience and the action onstage," she said.
Cirque Dreams: Jungle Fantasy runs through Sept. 1 at MGM Grand at Foxwoods.