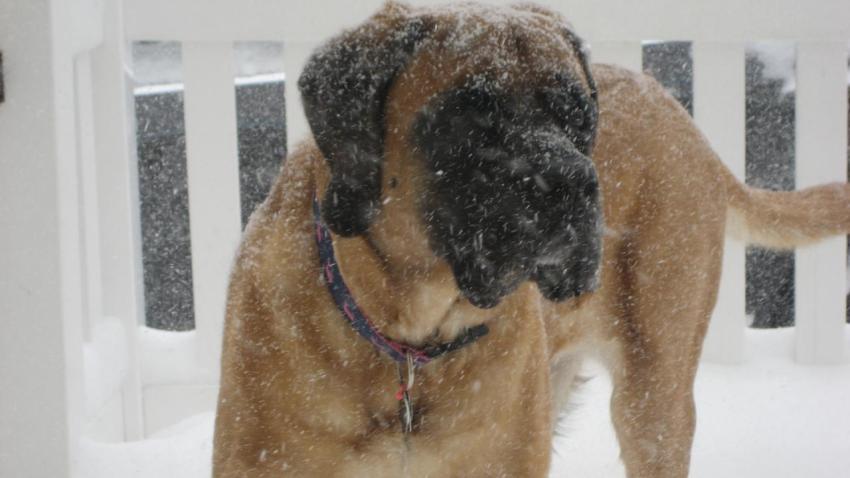 The state DEP wants to know who let three big dogs go in Hurd State Park in East Hampton.
On Thursday, DEP dispatch took several calls about two mastiff-type dogs wandering in the pavilion area at Hurd State Park in the town of East Hampton. Investigators learned three dogs were roaming in the park.
A 190-pund male was captured and taken to the East Hampton animal shelter. Another male dog and a female are still out there.
"The DEP needs to locate the person who released these dogs immediately. They all have collars and don't appear to be strays, "said Kyle Overturf, Director of DEP's Division of Law Enforcement. "Right now, they are tired and scared. We encourage anyone with information on these animals to contact us right away."
The animals appeared scared and were extremely intimidating.
One dog is a large brindle color male, weighing approximately 190 pounds and wearing a thick leather collar. Another is a tan female weighing approximately 100 pounds and wearing a leather studded spike collar. The third is tan colored juvenile male about 1 year old, weighing between 80 and 90 pounds
Anyone with information on who may have released into contact the DEP's 24-hour Emergency Dispatch Center at 860-424-3333.