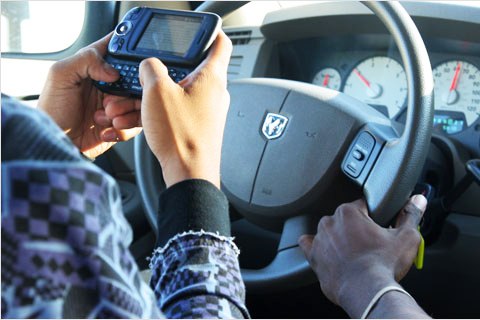 Connecticut lawmakers are considering increasing the penalties for violating distracted driving laws, including the possibility of taking away violators phones and suspending licenses.
The state has banned text messaging while driving and this is one of eight states, plus the District of Columbia, to require a hands-free communications device while driving, but some do not believe that's enough.
The state's driving laws prohibit school bus drivers, drivers with a learner's permit and those under the age of 18 from using a cell phone while driving at all.
One proposal is an immediate 24-hour suspension of a driver's license for drivers who have been issued a summons for two or more incidents of talking or texting.
Another bill under consideration would give police officers the authority to seize the phone or electronic device the driver was using and impound it for 48 hours.
Another proposal is to increase fines to as much as $500 or three months in prison for repeat offenders.
If the proposals are passed, the new laws would go into effect in October.